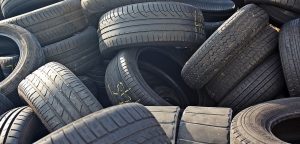 The ecological practice of using ground tire rubber (GTR) in paving products is not new. But the technique of adding a polymer to the mix to address a problem is – and it is yielding some promising results, as demonstrated in a just-published research paper authored by four researchers in Iowa State's College of Engineering — three of which are in the Department of Chemical and Biological Engineering.

With lead author chemical engineering graduate student Brittany Hallmark-Haack, scientist Nacu Hernandez, professor Eric Cochran and Department of Civil, Construction and Environmental Engineering Gerald & Audrey Olson Professor R. Christopher Williams, "Ground Tire Rubber Modification for Improved Asphalt Storage Stability" discusses the addition of polymer to GTR to address the problem of phase separation when GTR is added to asphalt and GTR sinks to the bottom of the mix. Separation can cause clogging of drain pump valves, which causes damage to pavement and costs time and money to repair. Asphalt binders with GTR also require mechanical agitation during paving to prevent settling, which requires special equipment that uses energy and increases costs.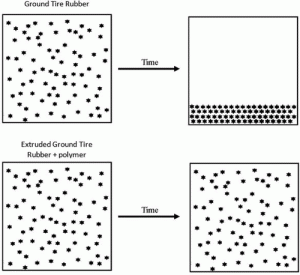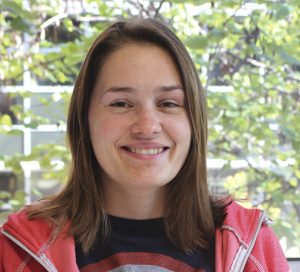 The environmental angle
Each year, about 27 million tires end up in landfills, dumps and stockpiles, where they pose health and environmental hazards. These tires could get a second life as components of paved roads. Because rubber is so resilient, scrap tires persist in the environment for a long time, creating fire hazards and breeding grounds for rodents and mosquitoes. The added durability yielded in this research could result in more discarded tires used to create paving material. Currently, about half of U.S. states use ground tire rubber as a component of asphalt mixes, citing better performance than regular asphalt, cost-effectiveness and environmental benefits. According to the researchers, the polymer additives are also cost-effective, resulting in savings of about 7 to 10 percent compared with regular asphalt.
The paper has been published by ACS Publications' Energy & Fuels. See the paper's full abstract here.