Suzanne Leonard and Ben Smith are this year's recipients of the Henry Giese Memorial Scholarship, awarded through Iowa State University's Department of Agricultural and Biosystems Engineering (ISU ABE). This scholarship was established in memory of Henry Giese, a long-time professor in the structures and environment area of ISU ABE. Giese established the Midwest Plan Service and shepherded many graduate students into the structural design area.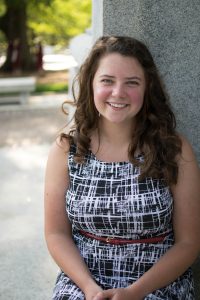 Leonard (pictured right) is currently a third year doctoral student in agricultural and biosystems engineering at Iowa State University (ISU).  Originally from Dugspur, Virginia, she completed her bachelor's degree in biological engineering from North Carolina State University in 2016. She is advised by both Hongwei Xin, the associate dean for research in ISU's College of Agriculture and Life Sciences and director of the Egg Industry Center, and Assistant Professor Brett Ramirez. Leonard's graduate research is focused on optimizing animal production systems by evaluating housing designs for sows. Upon completion of her degree, she plans to work in extension.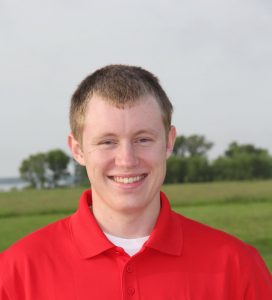 Ben Smith (pictured left) is a doctoral student in ISU ABE's industrial and agricultural technology program. He is advised by Ramirez and has a focus area of animal production systems. Smith's research revolves around integrating technology with barn environments to solve applied research problems impacting the swine industry. In addition to his research, Smith also helps teach TSM 327 – Animal Production Systems and TSM 363 – Electricity and Electronics for Agriculture and Industry. He earned his master's degree and dual bachelor's degree in animal science and agricultural systems technology, all from Iowa State. After he has completed his doctoral program, Smith plans to pursue a career in academia or industry.