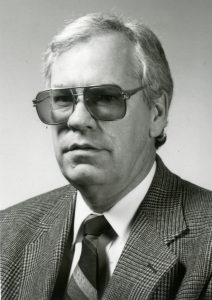 John Lamont, professor emeritus of Iowa State University's Department of Electrical and Computer Engineering (ECpE), passed away on Nov. 27, 2018, at the age of 76.
Lamont received his Bachelor of Science degree in electrical engineering from the Missouri School of Mines, now the Missouri University of Science and Technology, and his Master of Science degree and Ph.D. from the University of Missouri, Columbia. He began his teaching career at the University of Missouri and went on to teach at the University of Southern California at Los Angeles; the University of Texas at Austin; and Iowa State University. He also worked as project manager for the Electric Power Research Institute in Palo Alto, California.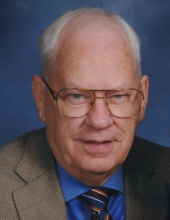 During his time at ISU, outside of his role of Professor, Lamont was the first director of the Electric Power Research Center (EPRC) as well as the University Extension Coordinator for Electric Utilities. He was a senior member of the Institute of Electrical and Electronics Engineers (IEEE) and a full member of Sigma Xi, a non-profit honor society for scientists and engineers. Lamont's research areas included electric power; operation of power systems; electric and magnetic fields; and computer applications; and he taught a variety of courses on those topics.
In 2007, he retired from Iowa State after 20 years as Professor of ECpE. At the time of his retirement, Lamont had seen 2,500 students through ECpE's senior design program. Lamont considered another major accomplishment of his career to be coauthoring a report on emission dispatching for the City of Los Angeles Department of Water and Power from 1968 to 1973. The paper was the forerunner of today's talk about the effects of car emissions on the environment.
"John Lamont brought to ECpE a combination of solid technical knowledge from his years working in academia and deep understanding of practical power engineering from his time in industry," said Jim McCalley, Distinguished Professor of Electrical and Computer Engineering at Iowa State. "John used this combination at Iowa State in both his instructional and research activities. He taught an undergraduate senior elective course on electric utility systems and practices that was for years one of the most popular elective courses in the department. He also served as Director of the Electric Power Research Center, where he, among other things, performed measurements of power line electromagnetic interference around the Midwest. Above all, John was a gentleman and a warm friend to students and faculty alike. He will be deeply missed."