Department of Aerospace Engineering lecturer and director of the Iowa Space Grant Consortium Tomas Gonzalez-Torres will be a featured presenter when The Story Collider comes to Iowa State University.
With a goal of presenting the human side of science, The Story Collider is a nonprofit organization dedicated to telling true, personal stories about science through a series of live shows and podcasts involving various individuals from many backgrounds, including scientists and education professionals.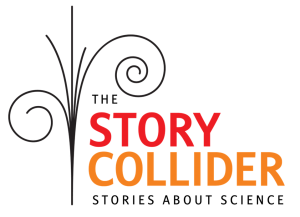 Gonzalez-Torres will relate a story under the theme of "Fields of Opportunities," the name of the show at Iowa State. He will join three other individuals who are part of the university Oct. 16 at 8 p.m. at the Maintenance Shop, Memorial Union, as they tell stories of seeking, finding and losing new opportunities in science.
The Iowa State Story Collider event is hosted by the Iowa State University Office of the Vice President for Research.
Gonzalez-Torres, a native of Puerto Rico who grew up in Iowa, received a B.S. in aerospace engineering from Iowa State in 1998 and went on to a distinguished career with NASA. He served as Flight Director for four years, earning the prestigious NASA Outstanding Leadership Medal for his exceptional performance as head of an International Space Station Expedition. He worked missions involving the assembly of the International Space Station and repairs to the Hubble Space Telescope, where he was the lead spacewalk officer. He led four space station expedition space walks. He left NASA in 2016 to move back to Iowa and be closer to his family.
He was named the director of the Iowa Space Grant Consortium at Iowa State University in 2018.
Admission to The Story Collider event is free, but requires advance registration. Click here for more information about The Story Collider.