You can help Department of Aerospace Engineering undergraduates be part of an important annual education and potential employment event.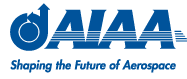 The American Institute of Aeronautics and Astronautics (AIAA) is a national professional organization that connects students, faculty and professionals to the aerospace industry, and maintains an active chapter at Iowa State University. One of the group's largest and most popular activities is the fall industry trip, where students travel to a different location each time to tour various industries in the aerospace field. This helps students make connections with aerospace professionals, introduces them to different areas of aerospace, and allows them to find their passions and their niche in the aerospace profession.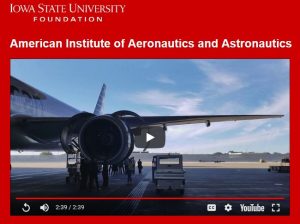 Around 15 students take part in the trip each year. This year's group will travel to the Seattle area, with a schedule and destinations currently being finalized. To ensure that all interested members can make the trip, the chapter is seeking $4,000 in donations to be used for trip expenses. Your contribution can help make this opportunity possible for all. Various donation levels from $10-$500 are available on an Iowa State University Foundation fundraising page. Donations will be accepted through 9 a.m. September 28, 2018.
More information about donations, the trip, and the Iowa State chapter of the AIAA, along with a special video, is available on the page.