Department of Chemical and Biological Engineering (CBE) emeritus professor James C. (Jim) Hill will be recognized for his contributions to the Tau Beta Pi engineering honor society at its annual convention October 12 in Denver.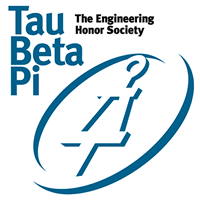 Hill has been named the 2018 McDonald Mentor. The award celebrates excellence in mentoring and advising among Tau Beta Pi educators and engineers and who consistently support the personal and professional development of their students and colleagues. It recognizes true concern for the individual, supporting an environment for developing talents, and those who have earned respect and recognition for contributions to their field and to the greater community.
Hill retired from CBE in 2017 after serving the department and Iowa State University for more than 40 years, which included the position of CBE department chair from 2005-2009. His service to Tau Beta Pi's Iowa Alpha Chapter began in 1978 as an adviser, and he was named the society's first National Outstanding Adviser in 1994. In later years he also served as a district director. One of Hill's most noteworthy contributions to Iowa State and mentoring of student engineers was his leadership of the university's solar car team, a role he held for nearly 30 years.
Read more about Hill and the McDonald Mentor honor here.