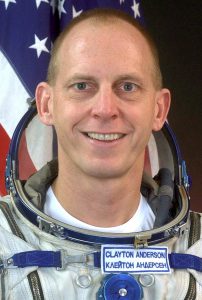 Thinking and acting like an astronaut will soon become daily life for a group of undergraduate students who are about to embark on an unforgettable journey with the Department of Aerospace Engineering's 2018 Spaceflight Operations Workshop.
The program, in its fifth year, will run from August 3-13, and will immerse participants in a series of experiences and classroom activities that are a microcosm of the training NASA astronauts undergo to develop "operational thinking" necessary for space exploration.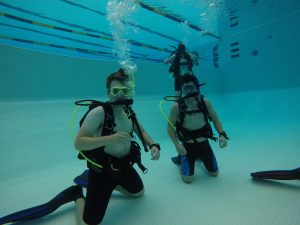 Retired NASA astronaut, Iowa State alumnus and Distinguished Faculty Fellow in the Department of Aerospace Engineering Clayton Anderson, who developed and manages the program, says "Spaceflight Operations is a concept – it's a thought process. When you live and works as an astronaut, you think in an operational sense. The idea with this workshop is to change the students' way of thinking – to open their eyes to a way to think more operationally."
There's no shortage of those eye-opening opportunities for participants. In a span of 12 days scuba diving training (which includes gaining certification), skydiving, flight simulation, wilderness preparedness training and more are all on the agenda. "We put them in some extreme environments, which is exactly what space travel is all about," says Anderson. There's also a healthy dose of classroom activities covering topics such as operations development (with Aerospace Engineering faculty member and former NASA flight director Tomas Gonzalez-Torres), leadership and teamwork, pilot performance, decision analysis, spacecraft control panel design, payload and science operations, astronaut training, and more.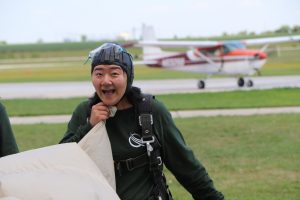 A total of 12 students (divided into two crews of six to simulate the six-person crews aboard the International Space Station) will take part in this year's workshop. The crews are composed of Iowa State students (with majors in aerospace engineering, mechanical engineering, biosystems engineering and physics) and students from the University of Nebraska – Lincoln and Creighton University.
The benefits of the program are many. Department of Aerospace Engineering graduate student Tor Finseth, a co-developer of the program with Anderson, says, "This workshop is a chance for students to experience something hands-on. More than theory, it's a way to gain knowledge, understand and evaluate a situation and apply that knowledge in future situations. So when you are hired after graduating and go into industry, you have first-hand knowledge of how things work in practical situations." "This program develops leadership skills and teaches students how to work with teammates and take that mindset to tasks in school and with their future employers," adds Anderson.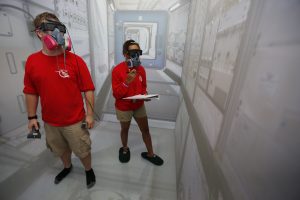 Get more information about the workshop, including photos and videos, here.