Seven Cyclone Engineers received national and division awards from the American Society for Engineering Education (ASEE) recognizing their excellence in engineering teaching and research in engineering education.
James L. Melsa, Lifetime Achievement Award in Engineering Education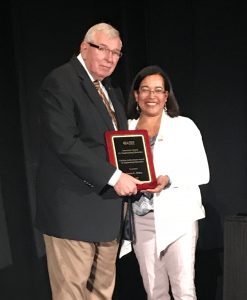 Melsa, dean emeritus of the Iowa State University College of Engineering, distinguished scholar, award-winning educator and visionary corporate leader, was recognized by ASEE for his outstanding contributions to engineering education over his long career in engineering education, research, administration and professional service.
His award citation reads:
ASEE recognizes James L. Melsa for his achievements in engineering education, for leadership at the University of Notre Dame and Iowa State University, for leadership in the American Society of Engineering Education and other societies, for textbooks, for service to the communities in which he's lived, for contributions to educational institutions around the world, and for contributions to communications and control systems that benefit all. The contributions continue in his retirement.
During Melsa's (elec engr '60) time as dean from 1995-2004, the College of Engineering reached new record enrollments and increases in research expenditures and endowed professorships. Melsa also oversaw significant growth in research and teaching infrastructure, including Hoover and Howe Halls and the CAVE virtual reality lab.
Before joining Iowa State, Melsa held three vice-president roles for 11 years at Tellabs Inc., a global supplier to the telecommunications industry. He has earned recognition as one of the nation's outstanding electrical engineering professors in the area of control and estimation theory, speech encoding, and digital signal processing. Melsa is a fellow of the Institute of Electrical and Electronic Engineers (IEEE) and the ASEE. He also has an extensive record of leadership in national and international engineering groups.
John Jackman, John L. Imhoff Global Excellence Award for Industrial Engineering Education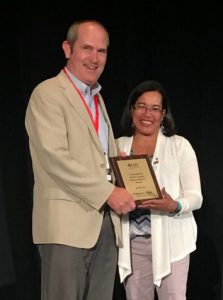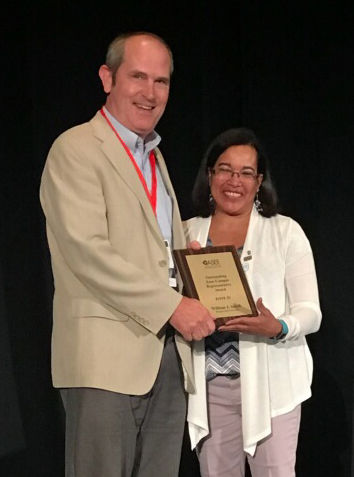 Jackman, associate professor of industrial and manufacturing systems engineering, was recognized by ASEE for his three-decade commitment to teaching engineering with an innovative global perspective.
His award citation reads:
John Jackman has built successful international collaborations for study abroad programs, exemplified globally aware engineering practice, enhanced global awareness of our students as it applies to industrial engineering education, and has a sustained record of manufacturing curriculum design and revision. Through these actions, he contributed immensely to the establishment of a departmental culture that welcomes international exchange activities not only to showcase the preparation of our students but also to provide learning opportunities for them. His dedication to industrial and manufacturing engineering education is evident in his excellent record of National Science Foundation-sponsored engineering program development and research.
Jackman joined Iowa State's industrial and manufacturing systems engineering department in 1987. He holds a Ph.D. in industrial engineering from Penn State University and has professional experience in the aerospace, pharmaceutical, and simulation software industries. His research at Iowa State focuses on inspection technologies and manufacturing systems. During his three decades of teaching, Jackman has advised more than 30 graduate students and has taught undergraduate courses in manufacturing systems engineering, stochastic modeling, and simulation as well as graduate courses in enterprise modeling and integration and requirements engineering.
Several others faculty and researchers received ASEE division and best paper awards:
Shweta Chopra, assistant professor of agricultural and biosystems engineering, Engineering Technology Division, Best Presenter Award: "Efficiently Teaching Engineering and Technology Students Through Effective College-Industry Partnerships"
Monica Lamm, associate professor of chemical and biological engineering, Chemical Engineering Division "Engineering Education" Mentoring Grant
Mani Mina, associate professor of industrial design and electrical and computer engineering, Electrical and Computer Division Meritorious Service Award
Nick Fila, postdoctoral research associate, Entrepreneurship & Engineering Innovation Division, Best Paper Award: "Exploring Connections Between Engineering Projects, Student Characteristics, and the Way Engineering Students Experience Innovation"
Gül Kremer, C.G. "Turk" & Joyce A. Therkildsen Department Chair in Industrial and Manufacturing Systems Engineering; Ivan E. Esparragoza, Penn State Brandywine; Sadan Kulturel-Konak and Abdullah Konak, both with Penn State Berks; Kristen Lee, Menlo College, Middle Atlantic Section and Zone I, Best Paper Award: "Assessment of Progressive Learning of Ethics in Engineering Students Based on Model of Domain Learning"