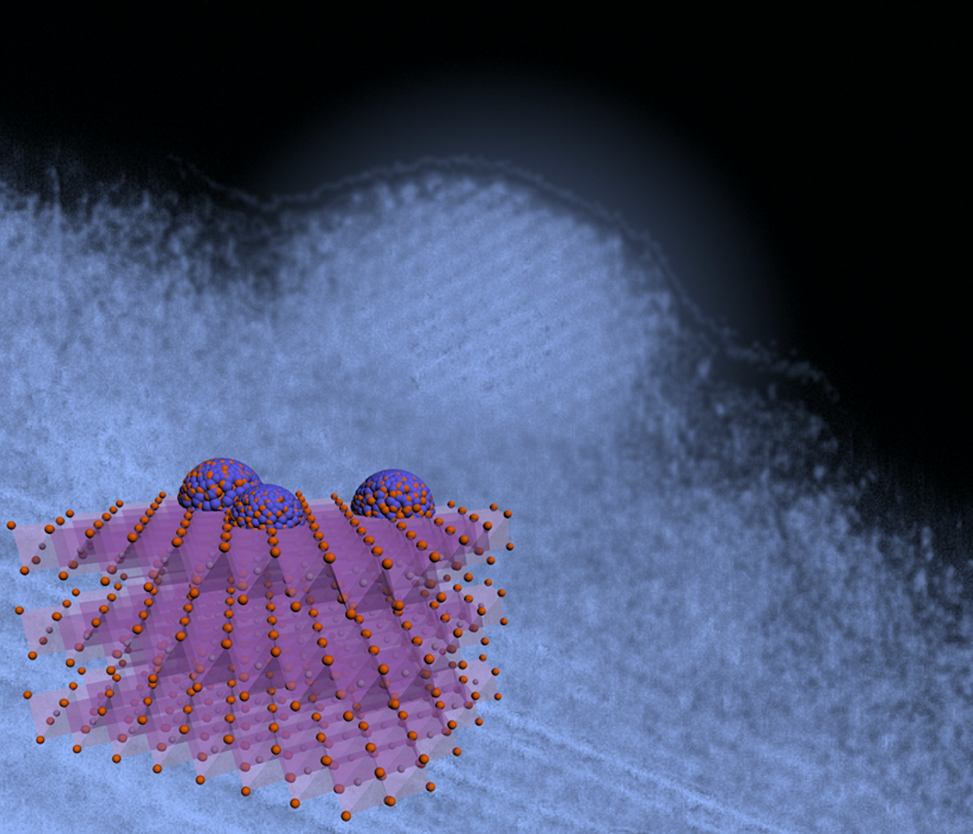 Iowa State University College of Engineering researchers have recently demonstrated modification of a two-dimensional metal carbide, opening new doors for water-gas shift reactions. The research was recently published in Nature Catalysis.
Yue Wu, Herbert L. Stiles Professor in Chemical Engineering, led the effort that looked at a chemical process that improved catalytic potential in this type of material.
The process, known as reactive metal-support interaction, used an unconventional nanostructured carbide-based support to design and obtain functional bimetallic catalysts.
The journal article states that the chemical process "refers to a chemical reaction between a metal and the support that induces the formation of bimetallic structures that may not be easy to obtain by other synthetic methods."
Wu and his team reported "an example of non-oxide-based RMSI between platinum and Nb2CT x MXene – a recently developed, two-dimensional metal carbide."
Wu said his research group took a unique approach when working with the family of the compounds to look for something other researchers were not seeking.
"These materials have interesting properties that might be useful for power storage, but they also present big scale-up challenges," Wu said. "Our different angle on the process and the potential use as catalysts yielded surprising and promising results."
Wu also believes that there may be more to this discovery than initially thought.
"We also see a strong interaction that changes the electronic structures of the carbide. We think there might be some interesting physics here as well," Wu said.
Wu's work was funded by the Office of Naval Research and College of Engineering's Exploratory Research Program (ERP). The publication abstract can be read here.