Iowa State University Department of Electrical and Computer Engineering (ECpE) Electronic Technician Lee Harker was awarded the Dean's Staff Excellence Award at the 2017 College of Engineering Convocation on Sept. 7. The Dean's' Staff Excellence Award as a recognition of "Professional & Scientific and Merit staff members who have exhibited contagious dedication and superior service to the college, as well as good will to the university and larger community."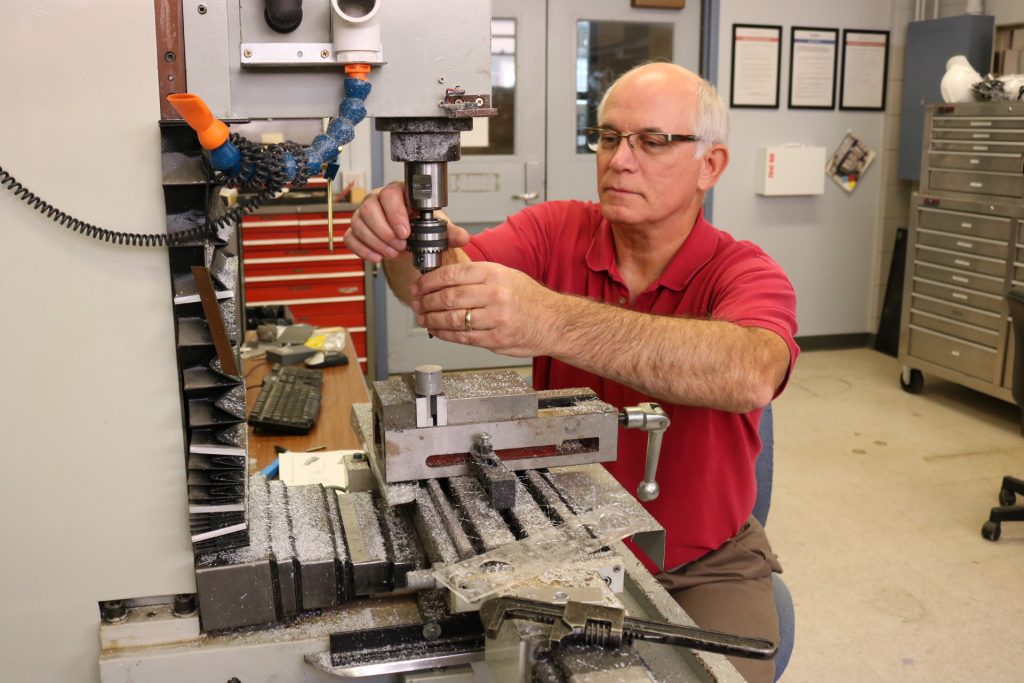 Harker has been with the ECpE department for 10 years, but he has worked at Iowa State for 30 years. He previously worked as an electronic technician at Ames Laboratory on campus.
Harker enjoys the constant innovation of his job with the changing technology. However, his favorite aspect of what he does is working with students in the department. His most memorable moment was helping students with their senior design project for a sports equipment company. Their goal was to create an app that could update scoreboards wirelessly.
"I remember one of the students telling me he wanted to show me something, and then seeing the scoreboard in the lab across the hall and the student inputting a score on his phone," Harker said. "When we saw the scoreboard change, we were all so excited after all that work that it was successful. A lot of senior design projects don't come full circle like that. "
ECpE Professor and Director of Graduate Education Ahmed Kamal said he nominated Harker for the award because he demonstrated excellence in his work at the departmental and university level, and on several fronts.
"Lee made outstanding accomplishments in the department, and he is an indispensable resource for students working on senior design projects, course projects and research projects," Kamal said. "During the preparation of our nomination, we also learned of how Lee was a good citizen of the university and his local community of West Des Moines, where he helped with several activities, including elementary and high school activities."
Harker said he was appreciative to receive the Dean's Staff Excellence Award and thanks his colleagues for their consideration of him.