Iowa State University joined the National Postdoctoral Association to honor postdocs during National Postdoc Appreciation Week in September.
The NPA has sponsored NPAW since 2009 to "recognize the significant contributions that postdoctoral scholars make to U.S. research and discovery," and the U.S. House of Representatives officially recognized the week in 2010.
Ever wondered what a postdoc is? A postdoctoral scholar is, according to the NPA, an individual who holds a doctorate degree, and is involved in mentored research or training in order to gain professional skills which are needed to pursue their career path.
The College of Engineering is home to 52 postdocs, who make valuable contributions to Cyclone engineering research.
"Postdoctoral associates are key members of the College of Engineering's research efforts," said Arun Somani, associate dean for research. "Postdocs bring specialized experience and knowledge and offer creative, fresh ideas and approaches to their research groups and serve as role models. They also help teach and mentor graduate and undergraduate students in hands-on experiential engineering experiences."
Read on for more about four engineering postdocs' experiences: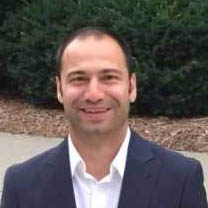 Metin Uz, CBE, researches stem cell and functional scaffolds-based combined treatment strategies for neural tissue engineering. He is particularly interested in peripheral nerve regeneration.
With goals to become an tenure-track faculty member and leader in biomaterials, stem cells and tissue engineering, Uz considers his time building skills and credibility as a postdoc to be an important launch point to a faculty position.
The Cy Why: "As an international postdoc, experiencing such an inclusive and supportive environment at Iowa State is really valuable, and makes me feel that I am a part of this community, and I am at home," Uz said.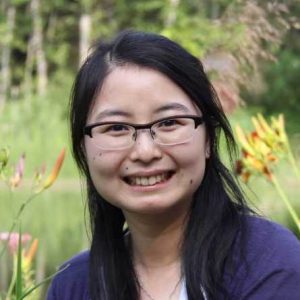 Yichao Shi, MSE, creates new materials that advance the study of root phenotyping, the plant-rhizosphere interaction and soil microbe.
"The graduate students and postdocs in our group are from different backgrounds and cultures. Everyone works independently, but we also share ideas and knowledge," Shi said.
The Cy Why: "I believe the postdoc experience will expand my research interest, increase my publication list, improve my ability to propose, design, and conduct the different research projects independently, and improve my skills in guiding graduate students," Shi said.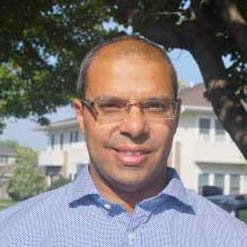 Mohamed Elkashef, CCEE, researches recycling asphalt pavements using soybean oil-based rejuvenators.
"When I started working as a postdoc, I realized that there is so much that a Ph.D. graduate needs to learn in order to be ready for a faculty position. During my Ph.D. studies, I already knew how to conduct research but a postdoc experience teaches so much more than just that," Elkashef said.
The Cy Why: "Iowa State is a diverse community and everyone here feels welcome. For me, working here is like being part of a big family," Elkashef said.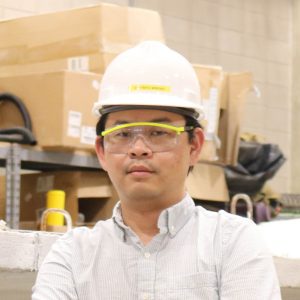 Hartanto Wibowo, CCEE, studies structural engineering for natural, environmental and human-made hazards.
"At Iowa State, I get to collaborate with scientists at the U.S. Department of Energy's Ames Laboratory to do research involving material developments, which is quite a unique experience," Wibowo said.
The Cy Why: "Being a postdoc prepares me for the next step in my career because I am learning more about teaching, laboratory testing, mentoring, grant writing and project management," Wibowo said.