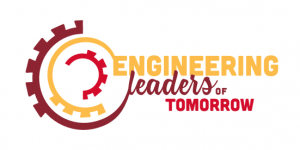 There is still time to register for the first Engineering Leaders of Tomorrow conference that will be held Sept. 15-16 here on campus. Students, faculty and staff are welcome to attend this conference, which will address things like professional development, leadership, preparing for future careers and diversity and inclusion. Registration for the event is open until September 14 at 5:00 P.M.
Joshua Bump, co-leader of marketing for the ELT conference and computer engineering major, answers some questions about the two day event and lets us know what we can expect.
Where did the idea for this conference come from?
In the past there had been a leadership conference for engineering students, but it was ended at one point. Emerging Leaders in Engineering, Engineering student council, Society of Women Engineers, Triangle Fraternity and Alpha Sigma Kappa thought that leadership skills were important competencies for engineers, which is why we decided to come together to create a new leadership conference.
 How will it address…
Professional development?
This will be done in many ways, including career fair preparation. The conference will prepare students to be able to give effective elevator speeches, resume help, LinkedIn help, and many more tools needed in the professional world.
 

Leadership in the everyday world?
The conference will not only teach leadership skills in the professional world but it will also help people better communicate with others in their everyday life. They will learn why leadership is important and what they can do to become a better leader in general.
Preparing for future careers?
The conference will address resumes, LinkedIn and interviewing skills just in time for the career fair. They will also learn why leadership is one of the things most corporate companies are looking for. They will not only learn leadership but they will also learn how to choose the right career for them.
Many sessions in the conference are aimed towards diversity and inclusion, such as how to work with a group of diverse people. We also have Dr. LeQuetia Ancar, the multicultural liaison officer for the College of Engineering, speaking at sessions as well.
 How can students and faculty get involved?
Students can get involved by coming to the conference! We are looking for faculty in the College of Engineering to host sessions at the next event next year.
Who is sponsoring this conference? The conference is being offered with support from the College of Engineering, and corporate sponsors: Rockwell Collins, Emerson, Crystal Group and Danfoss.