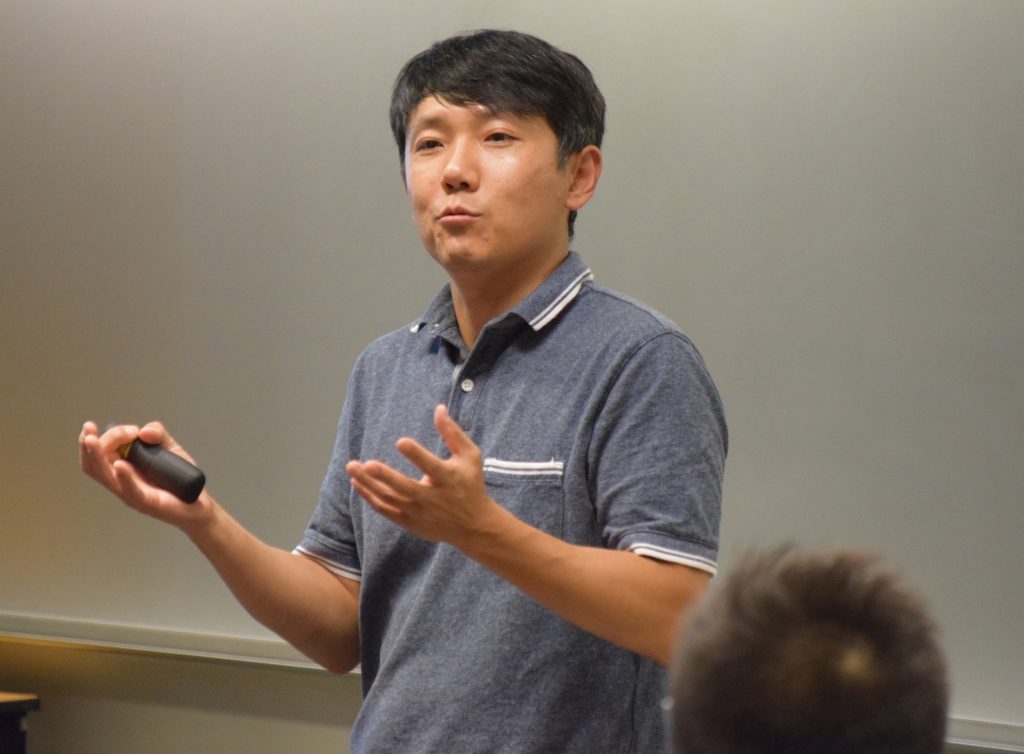 For Jonghyun Lee, it was the potential for research collaboration that attracted him to Ames.
"I don't think I could find a better place for success in my career and that's why I chose Iowa State," he said.
Lee was recently hired as an assistant professor of mechanical engineering. He hopes to not only collaborate with faculty, students, and researchers within the ME department but he also plans to work with the Departments of Materials Science and Engineering and Physics & Astronomy as well as the Ames Lab. During his interview, Lee said he felt a "collegial atmosphere" in the department which he attributed as another reason for why he accepted the position.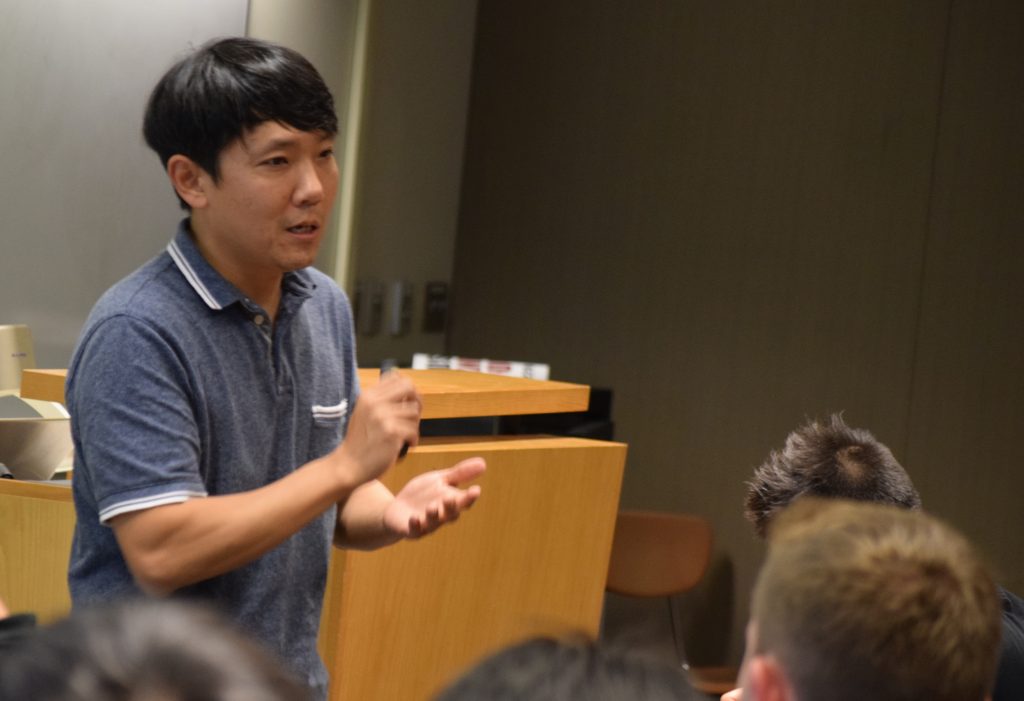 Much of Lee's research focuses on thermomechanical and thermophysical properties of metals and ceramics.
"Basically I'm at the border of mechanical engineering and materials science engineering," said Lee. "I've been using the tools of mechanical engineering to solve the problems in the field of materials science."
One part of Lee's research uses the "non-contact methods" to study the properties of different materials, mostly metals. He uses electrostatic and electromagnetic levitators to suspend a sample material in the air and then uses a laser to heat and eventually melt it. This research takes place on the International Space Station and he takes the data from his experiment to use it for future simulations.
Another part of Lee's research is cold spray which consolidates micron-sized metal particles accelerated by a supersonic nozzle. The research has military applications. For example, the gear box of the Seahawk helicopter is made of magnesium, a material that provides strength at a light weight. But magnesium is susceptible to corrosion. After the corroded region is machined off, aluminum powder is cold sprayed over the machined surface. After dimensional restoration, the part can be put back in service.
Now that he's at Iowa State, Lee hopes to expand his research to include additive manufacturing.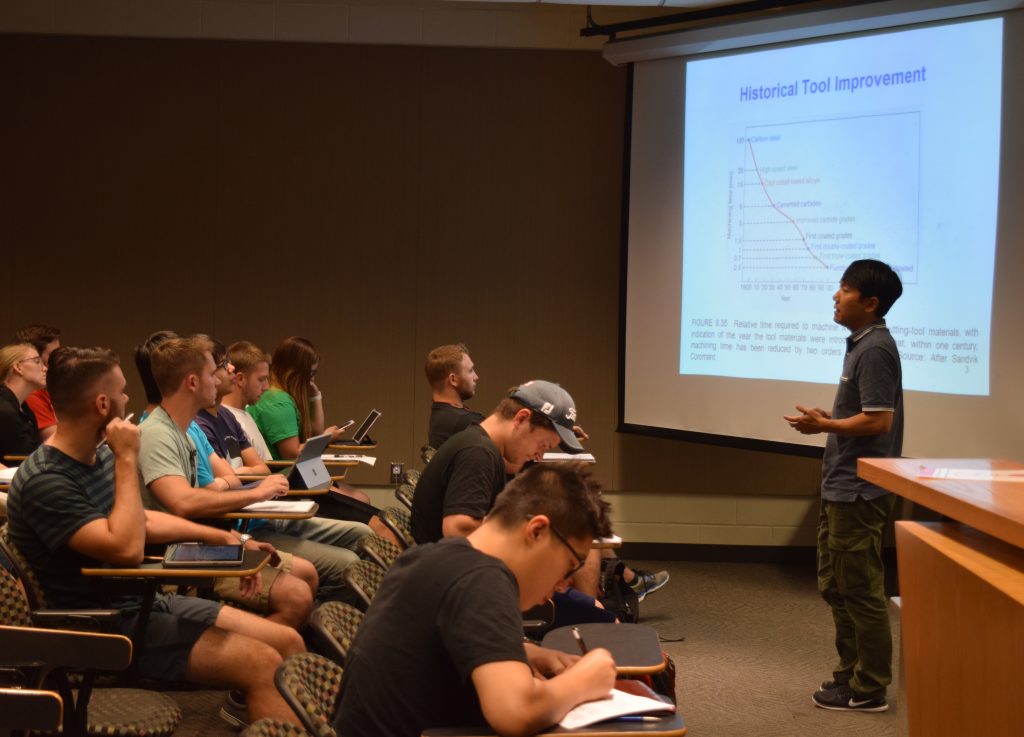 The fact that Lee ended up in the field of engineering was somewhat by chance. When applying for college in South Korea he expressed interest in studying medicine but was not admitted into the program so he pursued his second choice – mechanical engineering – because of his interests in math and physics.
"It was by accident that I found my way," he said. "I actually didn't like it when I was a freshman but during my second year when I began taking some mechanics courses I had a lot of fun. It was very interesting so I decided to stay in this field."
Lee graduated with his BS in ME from Inha University in his hometown of Inha, South Korea. He came to the United States in 2002 to pursue graduate studies, graduating with his MS in ME in 2004 and PhD in ME in 2007, both from the University of Massachusetts-Amherst.
After finishing his doctorate, Lee moved back to South Korea and spent nearly five years working in industry, as an internal consultant providing technical consulting services to design, manufacturing, and field engineers. His particular focus was on materials selection, design optimization, failure analysis, and troubleshooting during manufacturing processes.
Having spent most of his life living in big cities, Lee said that he likes the small town feel of Ames, adding that he appreciates the friendliness people in the Midwest. Outside of work, his free time is usually spent with his family.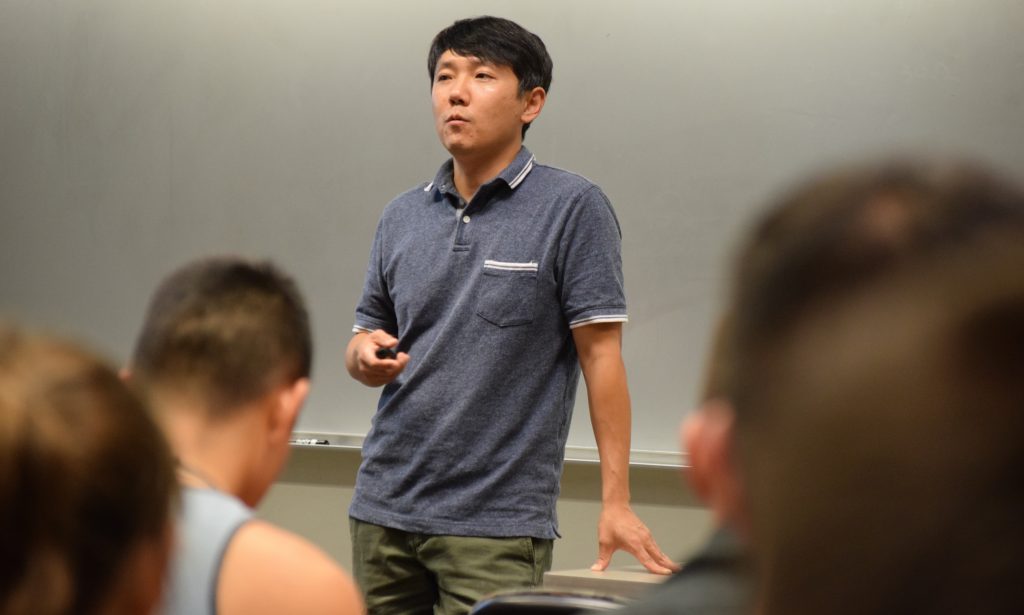 "I don't really have free time though, I have three kids," he said with a laugh. "But I like to go fishing when I have time."
Whether he's at work or at home, Lee also enjoys listening to music. He considers classical and jazz to be his favorite genres and listens to everything from Chopin and Mozart to John Coltrane, Miles Davis, and Sonny Rollins.