Transportation engineers plan efforts to teach new concrete specifications to states in effort to cut delays, extend life of roadways
It is hard to imagine a summer without the delays of road construction; however, researchers at Iowa State University (ISU) are finding new ways to keep the slow-downs to a minimum. To do so, they are going to the source of highway repairs … the pavement.
Finding the right recipe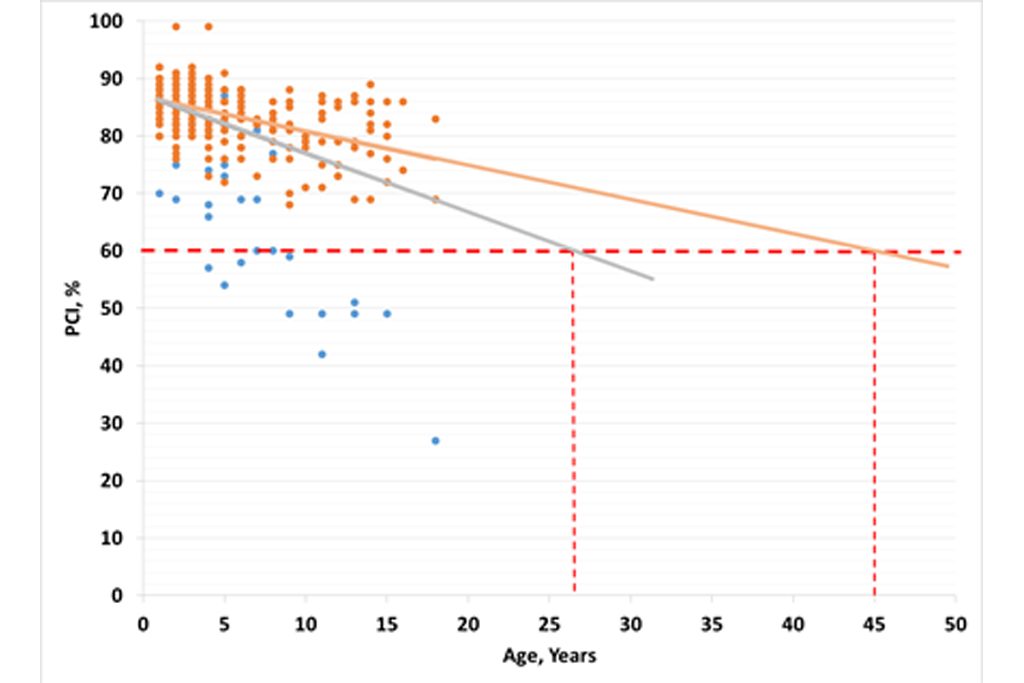 "If I can make a pavement last 40 years instead of 20, I've just halved the user's inconvenience and costs and improved their safety," says Peter Taylor, a research associate professor for ISU's Department of Civil, Construction and Environmental Engineering (CCEE).
Taylor is the director of the National Concrete Pavement Technology Center (NCPTC) housed at ISU's Institute for Transportation. Since 2008, Taylor and his team of researchers have explored the reasons for concrete failure and ways to increase the life of pavements.
Many factors play a part in concrete failure. An increase in traffic, harsh winter maintenance practices and climate properties can all lend to the breakdown of roadways. To complicate the problem, agencies and contractors are seeking concrete options that are cost-effective. They also want a mix that pours easily and lasts longer.
The group, in collaboration with other universities, has now come up with a program that states and contractors can use to better prepare concrete to last. Taylor's Performance Engineered Mixtures Program, or PEM Program, is based on the concept of measuring and controlling the concrete mixture through engineering procedures that prep projects for durability in distinctive climate zones.
The wait for technology
Taylor explains that, in the last 70 years, ways to evaluate concrete have been limited to three simple tests. Those tests evaluate the strength, slump (also known as consistency of concrete prior to setting) and air content of the mixture.
"Technology has moved on, including the ingredients in concrete [and] the things that we do to it," he said.
Concrete ingredients and mixing techniques have all advanced as well. For many years, Taylor explained, the technology needed to test more properties was lacking. In recent years, the field of transportation engineering has seen the development of new testing tools.
Taylor and his group have included six new testing properties that affect concrete performance in their PEM Program. Those properties are:
Fluid transport properties-the ability to resist passage of aggressive fluids
Strength-the ability to carry static and fatigue loads
Cold weather-the ability to resist freezing and thawing and the effects of deicing salts
Shrinkage-as it affects random cracking as well as warping
Aggregate stability-including alkali aggregate reaction and durability cracking
Workability-as it affects the constructability of the system, and the observation that the efforts to overcome poor workability can impact durability
In April, the American Association of State Highway and Transportation Officials (AASHTO) published these details as the provisional guide specification PP 84.
From lab to field
Now, Taylor and his team plan to share these findings. During the next 36 months, the team will visit state departments of transportation across the United States. The goal of these visits is to teach both state employees and private contractors the ways to implement PEM testing methods.
A Transportation Pooled Fund of states, industry partners and the Federal Highway Administration (FHWA) funds this research. All nine states involved have requested educational training on the PEM's recommended methods. In three years, Taylor projects funding for research and education will reach $3 million. It's a part of empowering the states and contractors to make the best concrete for the daily driver.
"By the time we leave that site, they're making great concrete and they know they're making great concrete," Taylor said of the education effort.
Members of the team include FHWA officials Gina Ahlstrom and Mike Praul; consultants Tom VanDam, Cecil Jones and Tom Cackler; and researchers Jason Weiss and Tyler Ley. Read more about the project in the Sept. 2016 edition of  Roads & Bridges.
---
Interested in exciting research? Make sure to follow ISU CCEE on Facebook, Twitter and LinkedIn (Iowa State University Civil, Construction and Environmental Engineering and ISUConE). And keep watching our website, www.ccee.iastate.edu.