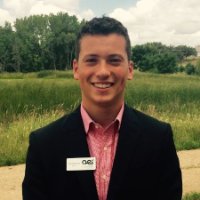 Each year, the non-profit organization Future Founders select the top student entrepreneurs in the nation. Iowa State University's very own Brendon Geils, senior in electrical engineering, has been named one of the 17 entrepreneurs who were selected to participate in the 2017 fellowship.
Geils co-founded Sodima Solutions, which is a chat technology company with a focus on applying artificial intelligence to the communication space. Geils has also worked on Campus Genius, which is working to become the next-generation communication company for universities. He is also preparing for a summer with Palantir Technologies in London.
Learn more about Geils' work, future plans and his impossible list here.
Read more about the Future Founders Fellowship and other student entrepreneurs here.