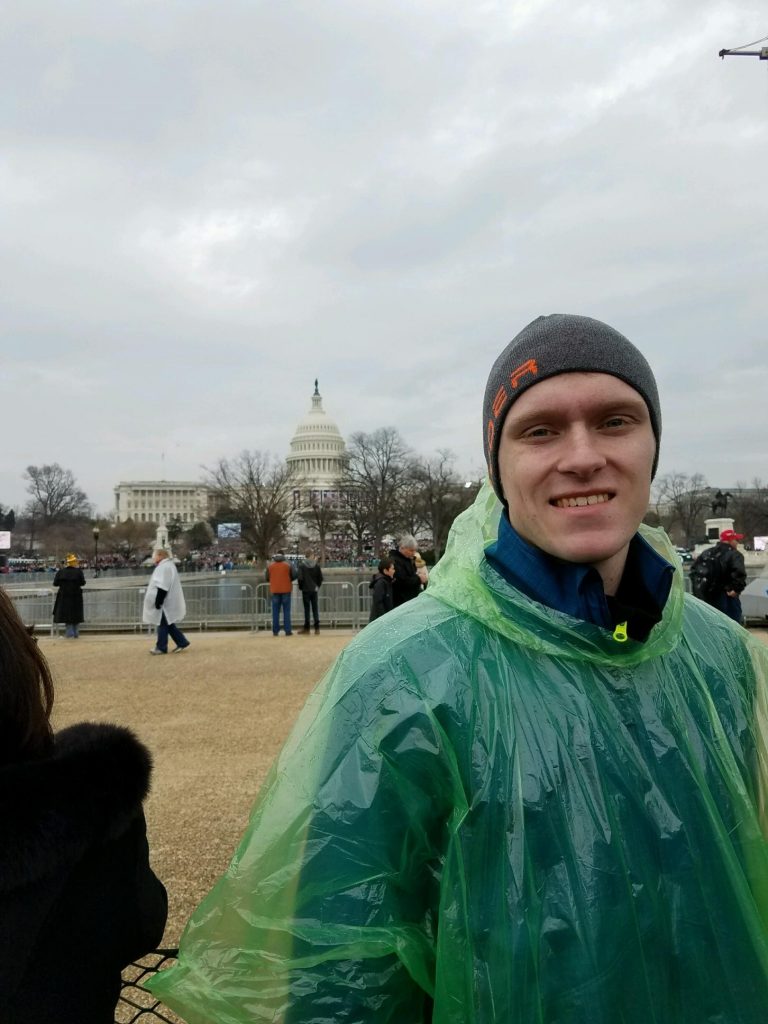 One Iowa State University student will be part of history today as he witnesses Donald Trump being sworn in as the 45th president of the United States.
Cole Ignaszewski – a sophomore studying mechanical engineering – was among a select group of Minnesota 4-H members invited for a leadership conference in Washington D.C. this week. Part of that conference includes attending today's presidential inauguration.
Ignaszewski – who participates in Steele County 4-H but is from the town of New Richland in Waseca County, just west of Steele County – said that the outcome of November's election did not affect his decision to attend the event. He was interviewed by Minnesota 4-H officials in June and in July he was informed that he had been selected for the trip to the nation's capital.
"[During the interview] they asked 'Whoever wins, do you still want to go on this trip?' And I answered 'It's not really about that. It's not about who wins or loses in the November election. It's about being a part of history and being there. It's about that peaceful transition of power and being able to take that all in.'"
Ignaszewski has been in Washington D.C. since Tuesday. He and 4-H members from 24 other states have participated in events related to the 4-H leadership conference and have also been taking in the sights and sounds of D.C. Ignaszewski said he has enjoyed meeting with other 4-H members from across the country.
"It was really cool to see how good of leaders are out there besides the ones you know of everyday, besides the ones you grew up with. This isn't just a Minnesota thing. It's not just a Midwest thing. It's all over the country and it's all because of 4-H so I think it's very important that people are involved with 4-H. It's more than just taking part in a fun activity, it's about growing yourself as a person and as leader."
Ignaszewski first got involved with 4-H's Clover Bud's program when he was in kindergarten and became officially involved with 4-H in third grade. He said he thinks his participation in 4-H has helped to shape the person that he is today.
"The whole time they're just trying to get us to be better people and be a better leader. 4-H is just growing leaders and I've really noticed that out here in Washington at this leadership conference. I've noticed how good of leaders [4-H participants] are and not just from Minnesota that I've met but from around the country."
Donald Trump will officially be sworn in as president today around noon eastern time. Ignaszewski said that he hopes the incoming president will consider the importance of agriculture and rural America when drafting policies and negotiating deals during his tenure.
"I just hope that he keeps the family farm in mind. He comes from a big company and obviously he's a millionaire and I just hope he [thinks about] the small town family farm and does what's best for them. Because really agriculture and family farms are the backbone of America and it's really important to keep them prosperous and keep them operating and that will in turn make America prosperous."
Follow Ignaszewski and his 4-H colleagues with the Twitter hashtag #4HCWFPI