While some students come to college with state championships, debate titles, and other accolades under their belt, one mechanical engineering student came to college with five published books to his name.
Ryan Byrnes arrived in Ames via suburban St. Louis in the fall of 2016. Even though he has a passion for writing, the 19-year old chose to study mechanical engineering at Iowa State.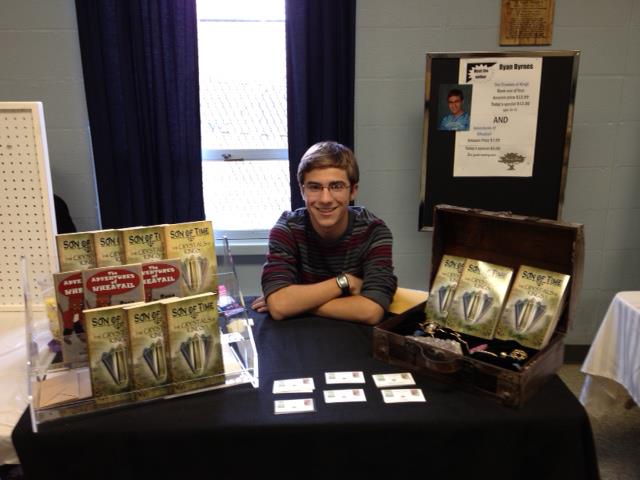 "I came to Iowa State for several criteria – it was within a day's drive [of home], it was very affordable, it had a wide array of majors, and it was highly ranked in mechanical and aerospace engineering," said Byrnes. "I chose to study mechanical engineering because it is a very stable job market that pays well.  I intend for engineering to be a means to support myself financially while I pursue another career as a writer."
While the creative aspect of writing may differ from the more mathematical and scientific approach of engineering, Byrnes said he actually sees the two fields as inter-related.
"During my first semester of college I started to appreciate engineering as I learned more about it. I realized that the arts and the sciences kind of complement each other. I can use engineering as a way to physically improve people's lives and appreciate the world physically. Than you can also use the arts to improve people's lives psychologically and it's also a way to appreciate the world for its more abstract things," he said.
"A lot of times the creative writing people and the STEM [Science, Technology, Engineering, and Mathematics] people don't really intersect that much. But the few times it's been done it's had a lot of success."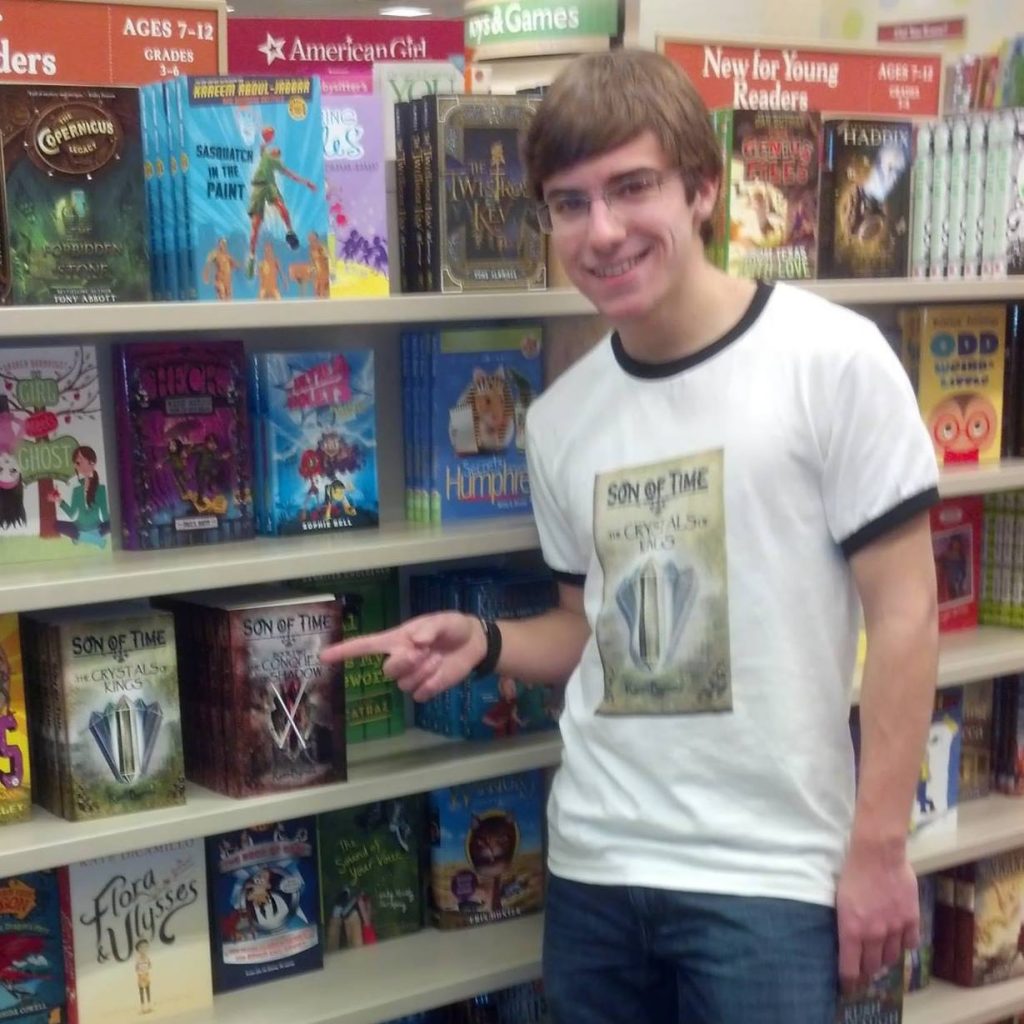 Byrnes used the example of Andy Weir, author of the 2011 science fiction novel The Martian. Weir was raised by a particle physicist and an electrical engineer and studied computer programming at the University of California-San Diego. Given his STEM background, Weir always made scientific accuracy a focal point in his writing. Byrnes also considers John Steinbeck, author of the Pulitzer Prize-winning 1939 novel The Grapes of Wrath, to be one of his major writing influences.
Byrnes first developed his interest in writing in first grade after being given an assignment where he had to write a story about an alien.
"I ended writing a ten-page story about a boy who gets transported to another planet inhabited by an alien named Gloppy.  From then on, I wrote stories regularly, building up until fourth grade, when I was confident enough to start writing novels," Byrnes said.
The O'Fallon, Ill. native self-published his first book, The Adventures of Wheatail, in 2011, at the age of 11. Wheatail is a field mouse with a library in his burrow, a velvet coat, and a whole village of friends. The illustrated book is a collection of three short stories at a third grade reading level.
After The Adventures of Wheatail, Byrnes published a four-book series entitled Son of Time. The young adult fantasy series is about three friends who stumble on a treasure hunt for six magic crystals which is their only way to stop a warlord from another dimension. He said that the series was largely inspired by J.R.R. Tolkien, author of the Lord of the Rings books.
Though all five of his books to date have been fiction, the young writer said he is eager to dabble in other genres as well.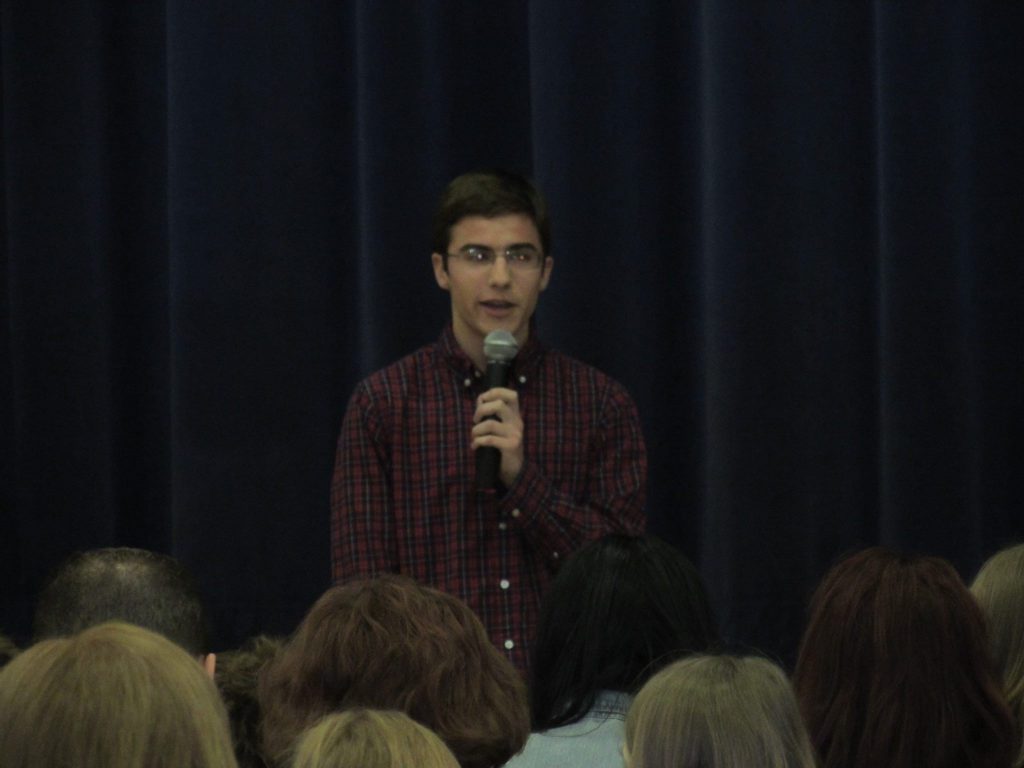 "I specialize in fiction, although not exclusively.  I have plans to start ghost-writing for numerous people – mostly nonfiction – just to see how far it takes me," he said. "Psychologists have proven it is good to be well-rounded, especially for a writer in multiple genres.  I believe it was William Faulkner who said an author must read everything – classics, contemporaries, the newspaper, even garbage."
Byrnes has sold more than 1,000 copies of his books through retailers including Amazon and Barnes & Nobel. He has also started his own publishing company, Avency Press, through which he has self-published all five of his books.
Though Byrnes' college career is in its infancy, he is already thinking about what he wants to do after graduation.
"After graduation, I have entertained several paths.  I plan on searching for a job in engineering that is secure and makes a decent contribution to society, while at the same time finishing my next few novels, ghost writing, and searching for a literary agent," he said. "If possible, I would like to get an MFA in Creative Writing at the University of Iowa.  Although the Hawkeyes are our sworn rivals, they have one of the greatest writing programs in the world."
Amazon: The Adventures of Wheatail and The Son of Time series
Barnes & Noble: The Adventures of Wheatail and The Son of Time series