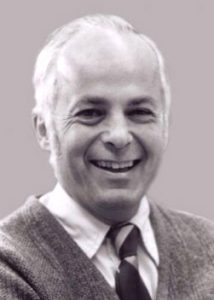 William (Bill) Abraham, a former Iowa State University Department of Chemical Engineering faculty member, passed away December 28 at the age of 84. He was a resident of Ames, Iowa at the time of his passing.
He graduated from Cornell University with a B.S. in Chemical Engineering, and earned a Ph.D. in Chemical Engineering from Purdue University. He was an Iowa State chemical engineering professor from the early 1960s through the mid-1990s and was named Emeritus Professor in 1994. Bill and his family spent two years in the Philippines where he worked on a project to develop a chemical engineering program at the University of the Philippines. He also served for two years as a Lieutenant in the U.S. Air Force. After retiring from Iowa State he pursued a lifelong interest in legal issues and obtained a law degree from Drake University. He passed the Iowa Bar and volunteered with the Legal Aid Society of Story County.
A memorial service is planned for Saturday, January 28, 2017, 11:00 a.m., at Collegiate Presbyterian Church, 159 N. Sheldon Ave., Ames. The family will receive friends at a reception afterward. In lieu of flowers, memorial contributions may be made in Bill's name to the Legal Aid Society of Story County, 937 Sixth Street, Suite 101, Nevada, IA 50201; or to the Northcrest Foundation, 1801-20th St., Ames, IA 50010.
A full obituary can be found here.