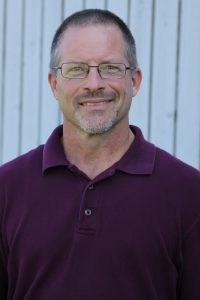 DeWayne Heintz has been convinced for a long time that Iowa State University (ISU) is unique.
"I remember the first time I went to the ISU campus, when my parents took me there on a class visit in February of '81," Heintz said. "I just thought it was the most beautiful place I had ever been."
Heintz isn't your typical student. He graduated from Prairie High School in Cedar Rapids, Iowa, in the spring of '81. By the fall, he had enrolled at ISU to study civil engineering and took classes until 1987. At that point, he decided it was time to make a call of whether to continue his studies.
From the age of 12, Heintz had worked summers at his family's asphalt company, Cedar Valley Asphalt, in Cedar Rapids. So, in 1987, he left ISU to work for the family business. After Cedar Valley Asphalt was sold to Cedar Rapid's LL Pelling Company in the early 2000s, Heintz went to work for LL Pelling as an estimator and project manager. He was well-respected in the industry, including being an active member of the Asphalt Paving Association of Iowa (APAI). In addition, he raised two children. Heintz now had a family and a successful career. A continued pursuit of education could have slipped to low-priority status.
Returning to ISU
But Heintz was troubled by something: the unfinished degree he had started in 1981. The idea of coming back to school was both tantalizing and daunting.
"I was always kind of embarrassed to broach the subject to anybody, because I thought, 'Well, gosh, what if they tell me no?'" he confessed.
He decided to voice his interest to a fellow member of the planning committee for APAI's Greater Iowa Asphalt Conference: Chris Williams, a professor in ISU's Department of Civil, Construction and Environmental Engineering.
"The man turned into the Energizer Bunny," he said, describing Williams' reaction to the interest. "He was already signing me up for summer school to get me in there right away."
The two had first met almost a decade earlier while working on APAI's conference committee.
"I saw that this was something that he brought up, so it was something that was bothering him, it was something that he wanted to achieve," Williams said.
Now, in his fifties, Heintz prepared to finish a bucket list goal 35 years in the making. Williams, fellow faculty members, and departmental advisors worked to help get the engineer enrolled in classes for the Fall 2014 semester. For the next two years, Hientz made the two-hour drive from Cedar Rapids to Ames several times a week. He got up at 2 a.m. and would report to LL Pelling by four in the morning. He worked with company leadership and faculty to develop a schedule that would allow him to work and attend school part-time. It was a tremendous endeavor.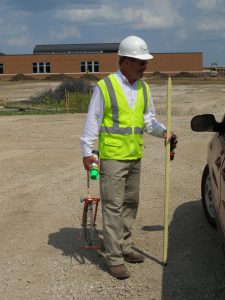 "The first day I walked into class I was as nervous as a thief in a china shop," Heintz said. "… But as I took more classes, it felt a lot more comfortable."
His experience and curiosity was a welcome addition.
"He brought a lot to the classroom because he wasn't afraid to ask questions, he wasn't intimidated," Williams recalled.
In the spring of 2016, Heintz fulfilled all requirements to earn his degree. The value, he says, is the new knowledge gained through the process.
"There's always benefits to education, even if it's not always monetary," he said. "Just the self-satisfaction of knowing that you did something. Much like a mountain climber or a distance runner when they run their first marathon, I just got that feeling that I've accomplished this."
He will receive his diploma in December. "He made himself successful," Williams emphasized. "We just provided him with the reasonable pathway so this could be done."
It's a testament to the perseverance of a lifelong learner.
"It's a lot of work, but it's also very satisfying," Heintz said. "I've found that if you work hard for something, you value it."
---
Want to re-connect with ISU CCEE? Check out our Facebook, Twitter, and LinkedIn (Iowa State University Civil, Construction and Environmental Engineering and ISUConE). And look us up online at ccee.iastate.edu.