Four with ties to engineering will be recognized on October 28
At the 2016 Honors and Awards Ceremony, four engineering alumni will be recognized by the Iowa State University Alumni Association and the Iowa State University College of Engineering. The event, which will celebrate its 85th year, is open to the public and will be held at Benton Auditorium in the Scheman Building on Friday, October 28, at 1:15 p.m. A reception will follow the ceremony.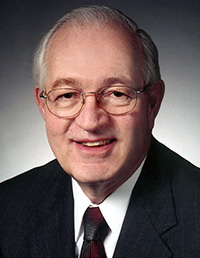 Impact Award by the ISU Alumni Association
Warren Madden
Industrial Engineering '61
Ames, Iowa
Warren Madden recently retired from his position as Iowa State University's senior vice president for business and finance after serving the university administration for more than 50 years. After earning his MBA from the University of Chicago in 1965, Madden came back to ISU in 1966 as the university's first contracts and grants officer. He became a vice president in 1984 and senior vice president in 2012.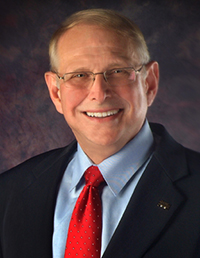 Anson Marston Medal by the College of Engineering
Joel A. Cerwick
Civil Engineering '66, MS '68
Overland Park, Kansas
Joel Cerwick embodies the connection between engineers and the communities they serve. After he retired as board chairman and regional office group president at Burns & McDonnell in 2008, he has continued to make a difference through service and leadership within a number of organizations.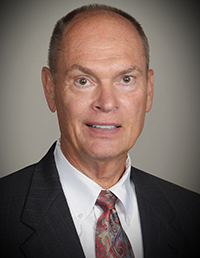 Professional Achievement Citation in Engineering by the College of Engineering
Dennis J. (Denny) Vaughn
Chemical Engineering '70
North Oaks, Minnesota
Dennis (Denny) Vaughn retired from the Pillsbury Company/General Mills as vice president and corporate director of international environment, health and safety/global safety in 2007. Since then, he founded two companies: the consulting firm Vaughn Group Services and Frog Fusion, a business that designs and creates fused glass artwork.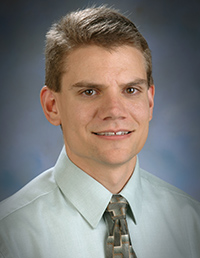 Professional Progress in Engineering Award by the College of Engineering
Matt J. Kipper
Chemical Engineering '00, PhD '04
Fort Collins, Colorado
Matt Kipper, associate professor of chemical and biological engineering and biomedical engineering at Colorado State University, is an active and accomplished scholar. His research is at the interface of materials and medicine, and his laboratory is pioneering a new class of hyper-functional biomaterials. These materials have the potential for important applications in the biotechnology and tissue engineering fields and could also have major clinical impact.