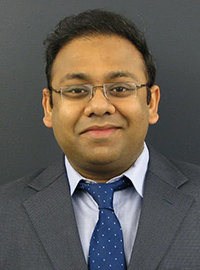 Mechanical engineering assistant professors Soumik Sarkar and Travis Sippel are recent recipients of the Air Force Office of Science Research's (AFOSR) Young Investigator Program (YIP) award.
Sarkar was awarded for his research proposal entitled "A Neural-Symbolic approach to Real-time Decision-making in Complex Aerospace Systems" while Sippel's proposal is "Microwave Enhancement of Composite Solid Propellant Flames." Matthew Panthani, an assistant professor in Chemical and Biological Engineering, also received the prestigious award.
In all, AFOSR awarded $20.8 million in grant funding to 58 scientists and researchers from 41 institutions. AFOSR received more than 230 proposals and ISU was among just a handful of institutions with more than one researcher receiving the award.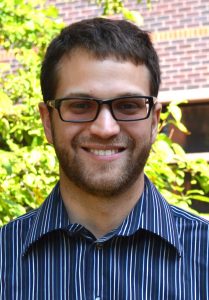 Additional info about the award
The YIP is open to scientists and engineers at research institutions across the United States who received Ph.D. or equivalent degrees in the last five years and who show exceptional ability and promise for conducting basic research.
The objective of this program is to foster creative basic research in science and engineering, enhance early career development of outstanding young investigators, and increase opportunities for the young investigators to recognize the Air Force mission and the related challenges in science and engineering.