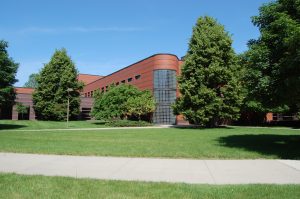 Iowa State University's Department of Mechanical Engineering ranks 9th nationally among public universities, according to U.S. News & World Report's 2017 "Best Colleges" rankings.
ISU is in a three-way tie for the 9th place slot with the University of Maryland-College Park and the University of Wisconsin-Madison. Iowa State's ME program tied with the same two schools for 16th place when private universities are included too.
The Massachusetts Institute of Technology (MIT) took the top overall spot on the list while the Georgia Institute of Technology (Georgia Tech) had the top mechanical engineering program for public universities. The only current Big 12 Conference school to outrank Iowa State on the list was the University of Texas-Austin at 9th overall and 6th for public universities.