Iowa State University (ISU) senior Erica Mack didn't waste time diving into civil engineering.
"My first week of Iowa State was when I started getting involved in ASCE," Mack said, describing her first experience with the American Society of Civil Engineers (ASCE) Student Chapter at Iowa State University (ISU).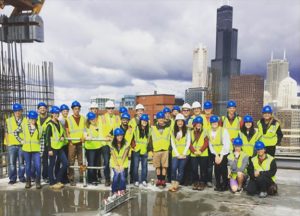 For going on four years, the Department of Civil, Construction and Environmental Engineering (CCEE) student has helped lead the campus chapter of ASCE. This spring, Mack and chapter members received news that the national ASCE Committee on Student Members had recognized ISU's chapter with a Letter of Honorable Mention.  The recognition follows a push by student leaders to get members professional development opportunities. Those opportunities include construction site visits and guest speakers.
"That's one thing that we really went heavy on last year and that I wanted to bring to the club more," Mack said. "Going out in the field and seeing projects and seeing civil engineering at work."
Why the push?
"It's important because, just again, being able to see what you are working toward as a civil engineer, why you're going to school and why it's important and the things that you could create one day," Mack explained.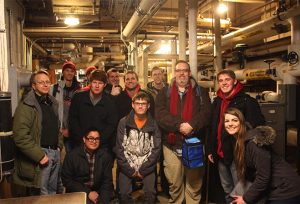 CCEE Department's Tim Ellis advises the chapter. He explains that, to be in good standing with the ASCE, each student chapter must fill out a detailed annual report. According to the ASCE, ISU's student chapter received the recognition for "its outstanding activities" and detailed record-keeping. But earning recognition goes beyond the report.
"It's nice for [students] because they obviously do spend a lot of time on this," Ellis said. "It's totally student-led, it's an opportunity for them to practice leadership skills."
Going into her senior year, Mack looks forward to more community service, outreach, competitions and professional development.
"All the people that are in [ASCE] are passionate about the same thing that you are passionate about," Mack said. "That's really nice to have that kind of environment surrounding you."
ISU's ASCE Student Chapter holds an annual kickoff at the beginning of the ISU academic school year for incoming students and returning members. Stay up-to-date on CCEE student organizations through departmental Facebook, Twitter and LinkedIn. And watch our website at ccee.iastate.edu.