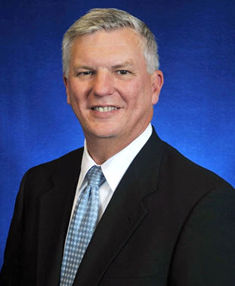 This story was originally published with Janice Podsada with the World-Herald. 
"When things got tough, you worked your way through it."
Those words come from a 43-year career on the railroad that could apply to any of the six local business leaders who worked their way to the tops of their organizations.
The Greater Omaha Chamber of Commerce will enshrine the wit and wisdom of six business leaders this spring into its Omaha Business Hall of Fame, which was initiated in 1993 to celebrate the chamber's 100th anniversary. Honorees include two brothers who loved accompanying their father and grandfather to construction sites; a youngster whose tinkering eventually led him to study engineering; a college football player, the team's co-captain, who studied nursing; and a boy who decided early on he didn't want to work in the family's poultry operation.
Nominated by their peers, the six pacesetters who have contributed to the region's and the nation's economic growth and welfare will be honored at a celebration April 13 at the Holland Performing Arts Center.
They join more than 135 business leaders in the Durham Museum's permanent Omaha Business Hall of Fame display. One of the recipients, Gary Gates, is an Iowa State University alumni.
Gary Gates
65, president and chief executive officer of the Omaha Public Power District (retired)
Born and raised in Red Oak, Iowa, Gary Gates was a curious child who said he learned the value of hard work from his parents and an extended family that boasted a farmer, an electrician and an automobile dealer. Under their tutelage, he pulled apart cars, trucks and farm equipment to view a motor's inner workings or make repairs.
"Sometimes they got put back together, sometimes they didn't," Gates said with a chuckle.
Those early experiences attracted him to engineering classes at Iowa State University. Newly graduated in 1972 with a bachelor's degree in nuclear engineering, Gates had his choice of two opportunities: work on the construction of the power district's Fort Calhoun nuclear plant or attend graduate school out of state.
"I made the decision to stay here and go to work for OPPD, and go to graduate school at night," Gates said. After the nuclear plant's completion, he served as a reactor engineer, supervisor of operations and manager.
In 1989 Gates was named executive assistant to the president. Greater responsibilities followed. In January 2004 he was appointed chief executive of OPPD. Under his guidance, the utility built a state-of-the-art coal plant, overhauled the nuclear plant and set and surpassed the goal of achieving 10 percent renewable energy production by 2020.
Last summer Gates retired from OPPD after 42 years.
"I didn't really plan my career," he said. "My mom and dad always said 'Do the best job you can do and things will go from there.' "
Best advice? Don't back away from new challenges.
"When opportunity comes by in your business or in life, it's OK to raise your hand."