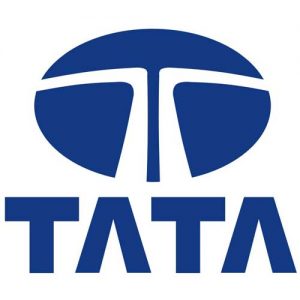 This story was originally posted by Raghu Krishnan and Bibhu Ranjan Mishra with Business Standard. 
The Tata Group will acquire a new address in Bengaluru, the technology and innovation capital of India.
The diversified business conglomerate will in September house its group technology office, a team of world-class technologists, in a building named 'The Address' in the Outer Ring Road area of the city.
The goal for the team, to be headed by the group's chief technology officer, Gopichand Katragadda, is to develop significantly disruptive products. Katragadda, a former managing director of General Electric India's Technology Centre there, is picking a team of 50 thinkers, scientists and engineers.
Members are being hired from global organisations and some will come on a deputation basis from various Tata companies.
The focus will be to build projects that can reach over 100 million people and fetch $100 million (Rs 630 crore) in annual profit.
Each project must have the ability to disrupt the segment it is in, such as agriculture, food, automobiles, environment and consumer electronics.
"My goal is to produce global first-technology products and drive commercially needed innovation," says Katragadda, doctorate in electrical engineering from Iowa State University, who took over as the first chief technology officer of Tata Sons last June.
"It is easier to acquire critical mass in Bengaluru," Katragadda says, adding there is a natural willingness of people from all over the world to come to Bengaluru.
"This will be a hands-on team, with people who actually get things done. Many of them will be chief engineer kind of folks. There is a lot to look at in research in various Tata pockets. I want this team to have the capacity to bring out solutions commercially, in a timeframe of three years," he adds.
Katragadda has picked around 15 people for his team from companies like General Electric and Qualcomm but does not want it to grow much bigger. "I do not see it crossing 50," he says.
The team has identified four areas – energy security, food security, consumer electronics and factory processes. The number of focus areas could rise to seven in coming months.
The first of its projects is how to use drones to spray pesticide on crops, reducing use and addressing the shortage of farm hands.
In September, the Tata group will begin a pilot in Gangavathi, a paddy-producing belt in North Karnataka, to deliver pesticides using quadcopters, miniature unmanned aerial vehicles.
A team of professionals from Tata Consultancy Services, Tata Technologies and Rallis India is building the payload, nozzle system and drone-handling capabilities.
"We are looking at how to improve pesticide delivery. It will have minimum use of water and pesticides with the same effectiveness," Katragadda says.
Another project is about factory workers using wearables, something that aligns the group's philosophy of ensuring shop-floor safety.
"It gives me a unique angle of developing a wearable that will be much more than any wearable in the market. The needs on the factory floor are more pressing than anywhere else. Once we do that, we can bring it into the commercial world," Katragadda points out.
One approach to innovation in these areas, explains Katragadda, will be to work with research institutions. The Tata group has research collaborations with the Indian Institutes of Technology at Mumbai and Chennai and with the Massachusetts Institute of Technology.
"You have to partner, and you have to pick up things that are in advanced stages and grow from there. We should not reinvent the wheel. What we have in significant advantage is the channel to market and scale. We can scale up innovations," Katragadda adds.
Katragadda is also looking at how to effectively use the research and development budget across all group companies.
The Tata group spends around $2.5 billion a year on research.
"It is coming from a couple of pockets and primarily from a few companies that are technically intensive. I would like it to be more broad-based," he says.