Newly proposed commercial rules for the use of unmanned aircraft open doors for Iowa farmers, realtors and businesses to be more productive, experts said Monday.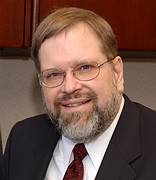 "On one side we have this great economic development opportunity. (Unmanned aircraft) can have a huge impact on the productivity of farmland, so we don't want to miss that," said Richard Wlezien, chair of Iowa State University's Aerospace Engineering department.
Even so, the federal agency tasked with regulating the unmanned vehicles, commonly called drones, has to balance that potential productivity with safety and privacy concerns.
"On the other hand, some of these things have been flying where they shouldn't be," Wlezien said.
The business sector has been clamoring for more than year for the Federal Aviation Administration to set rules for using drones, which are now illegal to use for commercial ventures. Several other countries, including Canada, the United Kingdom and Denmark, already are using drones commercially.
Read more of Matthew Patane's article in the Des Moines Register.