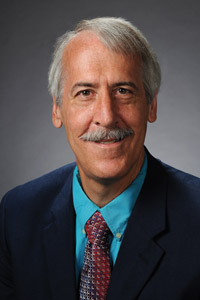 Department of electrical and computer engineering online master's program named number four in the nation
The online master's degree in information assurance at Iowa State has been ranked fourth in the nation by The Best Schools. Guidelines for selection included academic excellence, types of available classes, faculty strength, rankings and reputation. The top three schools named were Penn State World Campus, Northeastern University and Boston University.
Students who earn a master's in information assurance learn about system design and development to keep company information safe. Careers in the field include chief security officer, security administrator, security architect and many more.
Iowa State's program in information assurance is unique, as the entire program is offered completed online. The 30 required credit hours can be taken in any order, allowing students to choose when they observe lectures. Future students are also permitted to take up to nine credits without being part of the master's degree program. The program's courses include advanced protocols and network security, cryptography, steganography and watermarking, and wireless network security.
Doug Jacobson, university professor of electrical and computer engineering, sees value in the information assurance program, "Iowa State has one of the few online programs providing students with a balance between theory and practice with half of the classes offering a strong lab component. The program's courses are taught by faculty each with over 10 years of security experience."