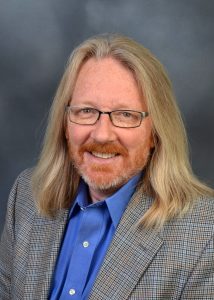 W. Mark Saltzman ('81BSChE) receives one of the highest honors in the fields of health and medicine
The Institute of Medicine, the health arm of the National Academy of Sciences, recently elected 70 new members and 10 foreign associates for outstanding professional achievement and commitment to service. Among those recognized is W. Mark Saltzman, a 1981 graduate of Iowa State in chemical engineering.
Saltzman works as a professor at Yale, serving as Goizueta Foundation Professor of Biomedical Engineering in the chemical and environmental engineering and physiology department. After getting his undergraduate degree at Iowa State, he attended Massachusetts Institute of Technology (S.M.) and Harvard (Ph.D.).
Saltzman's research focuses on creating safer and more effective medical and surgical therapy, specifically by inventing new methods for tissue engineering and drug-delivery. He has garnered more than 250 research papers, three textbooks, two edited books and 15 patents.
He was awarded the Professional Achievement Citation in Engineering from Iowa State's College of Engineering in 2013.
The Institute of Medicine, which now has a total of 2,012 members, is both an honor organization and an advisory organization. Members of the institute are expected to volunteer on boards, committees and work on special projects.
More information about Saltzman and the award.