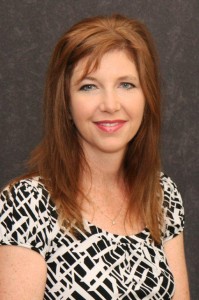 Camille Sloan Schroeder, who oversees K-12 community outreach for Iowa State's College of Engineering, talks about the enjoyment of providing kids and teachers with a summer full of creativity, learning and fun. 
How was your summer? In Engineering Community Outreach we have a simple, one-word answer that sums it all up: Busy. While the K-12 schools are out of session, our programs are in high gear, offering engineering kids camps to hundreds of youth, providing outreach to groups on and off campus, getting ready to exhibit at the Iowa State Fair for thousands (literally), and hosting more than 100 teachers for in-residence training on engineering curriculum through our efforts with Project Lead The Way (PLTW).
This year, we were fortunate to be chosen to offer training for the new PLTW Launch. Launch is curriculum and activities designed for students in grades K-5, allowing them to do hands-on STEM activities while working with iPad applications to complement their tactile learning. Elementary teachers from several states attended the first-ever Launch training here at Iowa State, and we are thrilled to think that students as young as kindergarten will be innovating and designing while learning the engineering process and understanding that tenacity, perseverance, STEM know-how and creativity can make for some amazing outcomes for their futures.
When teachers are the students in an engineering classroom, you can see all kinds of mixed reactions at the start of the training. Talking about engineering concepts and everything cool they could be doing with their students to connect those concepts with the real world makes for a quick metamorphosis from apprehension and anxiety to amazement and a "give me more" attitude!
Having a busy summer impacting what is possible for the next generation of engineers and STEM professionals is so rewarding. It's the best kind of busy, because it matters. To Iowa, to Iowa State, the college, but mostly the future engineer who is going to take an activity of building a better beanstalk for Jack and Jill and someday create the next space elevator.
Everyone always wishes summer wouldn't go by so quickly, but we already have big plans for fall. A busy fall? Yes, please.