Terry Meyer, associate professor of mechanical engineering, and Chloe Dedic, graduate student in mechanical engineering, are both featured in videos on the Honors Research Program website.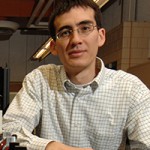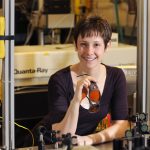 For more than 20 years, this spring-semester program has provided opportunities for faculty to work with talented first-year students in their research. This program introduces students to the world of research beyond the classroom, and faculty can connect with high-ability students in the first stages of their college careers.
Hear about Meyer and Dedic's experiences as a faculty mentor and student in the First-Year Honors Mentor Program.