by Michael Still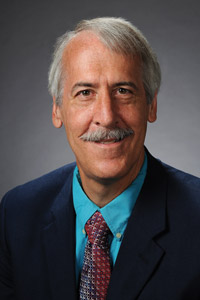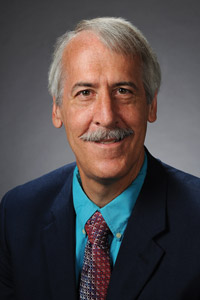 Doug Jacobson, University Professor in the Department of Electrical and Computer Engineering, recently was named a Distinguished Member of the Association for Computing Machinery (ACM). He was honored, along with three other recipients in the educator category, for his accomplishments and career achievements.
"To be named a distinguished educator by a group of my peers in the area of computing is quite an honor, even more so given that only 4 people were selected this year in educator category," Jacobson said.
When he's not working in the classroom, Jacobson serves as the director of the Iowa State University Information Assurance Center, which has been recognized by the National Security Agency as a charter Center of Academic Excellence for Information Assurance Education. He also is the founder of Palisade Systems, a security company in Ames.
Jacobson also runs the Internet-Scale Event and Attack Generation Environment (ISEAGE). The project is an internet test bed used to test security with the goal of providing a world-class research and education facility to enhance the current state of the art in information assurance.
"This honor also reflects well on Iowa State and ECpE since, in part, it recognizes the high quality of our cybersecurity program and its many educational and outreach activities," said Jacobson.
The ACM Distinguished Member program, initiated in 2006, recognizes those members with at least 15 years of professional experience who have made significant accomplishments or achieved a significant impact in the computing field. The ACM is the world's largest educational and scientific computing society, uniting computing educators, researchers and professionals to inspire dialogue, share resources and address the field's challenges.