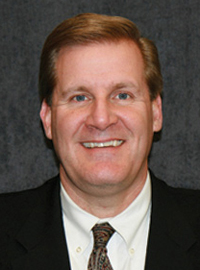 Part of continually improving the educational opportunities offered by the College of Engineering is to have an external review of our degree programs. This review, performed by ABET, gives us insight into the quality of our programs that we can use as a benchmark moving forward.
In preparation for this process, a number of faculty and staff, led by our Director of Assessment Tom Brumm, worked together to facilitate the review. I'm proud to say their hard work paid off.
This past year all 12 of our undergraduate programs were reviewed and accredited by the Engineering Accreditation Commission of ABET, www.abet.org.
Newly accredited (extends retroactively to 2011)
Biological Systems Engineering
Software Engineering
Reaccredited
Aerospace Engineering
Agricultural Engineering
Chemical Engineering
Civil Engineering
Computer Engineering
Construction Engineering
Electrical Engineering
Industrial Engineering
Materials Engineering
Mechanical Engineering
Looking ahead, we will continue to expand valuable learning experiences for our current and future students, giving them access to the technical knowledge and practical application necessary to prepare for their professional careers.
More about accreditation
ABET is a nonprofit, non-governmental organization that accredits college and university programs in the disciplines of applied science, computing, engineering, and engineering technology. ABET provides specialized, programmatic accreditation that evaluates an individual program of study, rather than evaluating an institution as a whole.
ABET accreditation, which is voluntary and achieved through a peer review process, provides assurance that a college or university program meets the quality standards established by the profession for which the program prepares its students.
About the author
As associate dean for undergraduate and graduate education, Gary Mirka oversees the College of Engineering's student services division. Mirka joined Iowa State in 2007 as IMSE chair, was appointed the John Ryder Professor of Engineering in 2009, and moved to the dean's office in 2011. His research focuses on human factors, biomechanics and ergonomics.