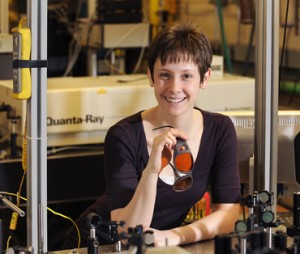 Chloe Dedic, senior in mechanical engineering will serve as the College of Engineering's student marshal for the spring 2012 commencement ceremony held May 5. She will be accompanied by Terry Meyer, assistant professor of mechanical engineering.
Read more about Dedic's career, including her experience with research, success in and out of the classroom, and honors and recognitions in an Innovate profile.
Outstanding seniors for this semester are:
Derek Buman, agricultural engineering with an emphasis in power and machinery engineering
Amy Buttolph, industrial and manufacturing systems engineering with an emphasis in management and a minor in sales engineering
Pamela Erickson, civil engineering and French
Kathryn Kern, construction engineering
Robert Lourens, software engineering
Brian Modtland, electrical engineering
Nathan Powelson, computer engineering
Dustin Schau, biological systems engineering with an emphasis in biorenewable resources engineering and minors in business and Spanish
Laura Van Steenhuyse, materials engineering with an emphasis in ceramics and polymers
Joanna Veit, aerospace engineering with a minor in German
Michelle Wallace, chemical engineering with a minor in general business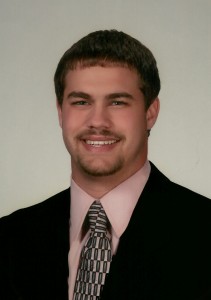 Buman served as a peer mentor for the agricultural engineering freshman learning community as well as for Great Relationships in Pairs (GRIP). He was actively involved in Phi Delta Theta, serving in a variety of the fraternity's leadership positions. Buman held two successful internships with CNH and Caterpillar, and participated in the student branch of the American Society of Agricultural and Biological Engineers as well as the Engineering Leadership Program. He was a member of Alpha Epsilon, Emerging Leaders in Engineering, Student Alumni Association, and Pheasants Forever.  After graduation, he plans to work as a combine test engineer with AGCO Corporation in Hesston, Kansas.
Buttolph has been actively involved in many campus organizations, serving as fundraising chair, executive vice president, and president for the Institute of Industrial Engineers, as well as the ambassador coordinator of the Program for Women in Science. She earned several merit-based scholarships and is a "soar in 4" student with both a major and minor, all while taking a semester off for an internship. She held two internships one with HON Company and the other at Hagie Manufacturing Company. Buttolph will join Electronic Support Systems in St. Louis, where she will be improving the process and technical issues for channel programming with distributors, wholesalers, and resellers.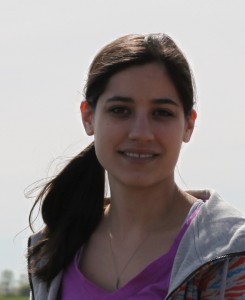 Erickson was an undergraduate research assistant, which led to teaching assistantships in two civil engineering core classes. She studied abroad at the École Polytechnique Fédérale de Lausanne in Switzerland, where she was the only U.S. student. Erickson is the president of the Iowa State student chapter of the American Society of Civil Engineers and peer mentor for the civil engineering learning community. She helped with outreach and community building for Civil Ladies and served on the CCEE Undergraduate Student Advisory Council. Her hard work has been officially recognized with awards such as the TJ Good Leadership Award. She held an internship with Boeing and will be working for the company after graduation.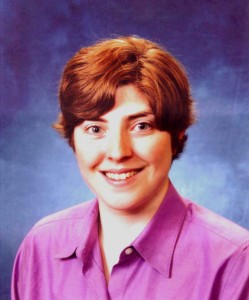 Kern has long made service a priority. She was a team leader for Habitat for Humanity during two internships with American Constructors Inc. and later with Burns & McDonnell. Kern was actively involved with the Iowa State student chapter of Associated General Contractors and participated in several service trips over breaks to aid in disaster recovery. Additionally, she was captain of the commercial team and student advisor for the student chapter of the Associated Schools of Construction. She has also volunteered for CyBuild, FIRST Lego League, and served on a committee for the Relay for Life. After graduation, she will work for Burns & McDonnell.
Lourens was president of the Computer Science and Software Engineering Club, software engineering student ambassador, and member of the Iowa State Marching Band. He also served as a computer science teaching assistant and is a mobile app developer at the Iowa State Daily. He developed a web app to gather course information for the SE ABET accreditation process and has participated in ACM-ICPC, Google Codejam, and TopCoder competitions. Lourens also served as the projects chair of the Iowa State student chapter of the American Institute of Aeronautics and Astronautics. He studied abroad at the Delft University of Technology in the Netherlands and received two scholarships for his academic excellence. He will be working as a software developer for Microsoft in Bellevue, Washington, after graduation.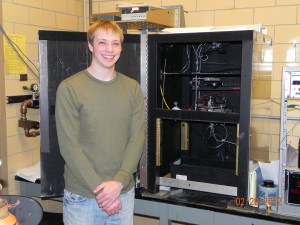 Modtland has received recognition as a Garmin Scholar, ISU Engineering Academic Scholar, Pella Rolscreen Foundation Scholar, and State of Iowa and Iowa Governor's Scholar. He has done undergraduate research with three different professors and participated in an internship with Texas Instruments, Inc. where he designed an improved serial SPI port for smart motor solutions. Modtland has been involved in IEEE, and served as a teaching assistant and peer mentor in the electrical engineering learning community. He is a concurrent BS/MS student and will continue his education after spring commencement through a PhD, working on solar cell research.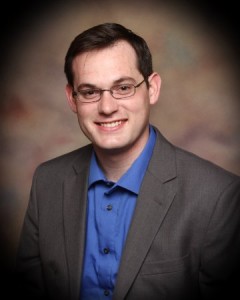 Powelson has been a supplemental instruction leader, tutor, and a teaching assistant. He is proficient in several computer languages and was named a Garmin Scholar. Powelson has been a member of Critical Tinkers, the ISU Game Development Competition team, Eta Kappa Nu, and Tau Beta Pi. He is also committed to making a difference in the community as an Eagle Scout and through church. He interned with Digi International as a software engineer and with them developed an online application for Smart Energy Devices. After graduation, Powelson will work full-time with National Instruments in Austin, Texas, as an ELP Engineer (Engineering Leadership Program) and as an engineering director in a tech start-up company being organized with fellow Iowa State graduates.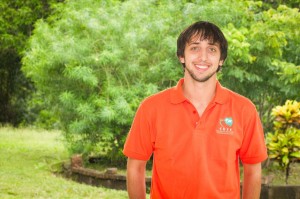 Schau incorporated international experiences into his experience at Iowa State, studying abroad in Managua, Nicaragua. He has served as a peer mentor and long-standing peer mentor coordinator for the Department of Agriculture and Biosystems Engineering, as well as a Special Olympics swim team coach. Schau held leadership positions in the Iowa State chapter of the American Society of Agricultural and Biological Engineers and was a Career Fair Head Ambassador. He completed undergraduate research, as well as internships with Bayer CropScience, Case New Holland, and the Iowa State agronomy department. He will be doing graduate research pertaining to cellulosic ethanol at Iowa State after graduation.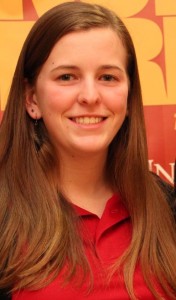 Van Steenhuyse worked as an undergraduate research assistant, studied abroad in England, and held internships with Cabot Microelectronics and Dow Corning. She was involved in Material Advantage, serving as programming chair and this year as president. Additionally, Van Steenhuyse was the team captain for the top fundraising team at Iowa State's 2011-2012 Relay for Life, participated in the 2011 Congressional Visit Days, and served on the executive board of her residence hall floor. After graduation, she plans to move to Tallahassee, Florida, and work as an engineer.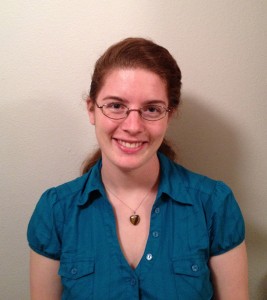 Veit studied abroad in the Netherlands, and after returning volunteered to help the college's Tour the World program. She completed two internships—one with Eisenmann Corp. as an R&D intern and the other with the Boeing Company as a structural engineering intern. Her academic skills were recognized with several engineering scholarships, and she served as treasurer and secretary for the Horseman's Association. Veit tutored sixth grade students in the Ames Public Schools and spent some of her summers as an aide to the marching band director at the high school in her hometown. She will be returning to work for Boeing after graduation.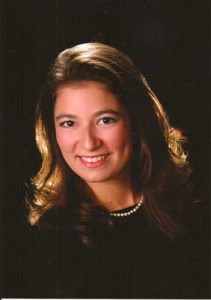 Wallace has been inducted into numerous honor societies, including Alpha Lambda Delta/Phi Eta Sigma, Phi Kappa Phi, Tau Beta Pi, and Omega Chi Epsilon. She spent a semester in Turkey studying at Bogazici University and then a summer completing chemical engineering labs in Oviedo, Spain. Wallace has served several leadership roles, including community development director for Dance Marathon, president of the Engineering Student Council, executive director of outreach for the 10,000 Hours Show, and president of Alpha Lambda Delta/Phi Eta Sigma. She also volunteered for Habitat for Humanity and the Iowa Special Olympics. She completed an internship at Koch Nitrogen Company. Her plans after graduation are to pursue a law degree in intellectual property.