Kyle Debelak, senior in materials engineering, has been named the College of Engineering student marshal for the fall 2011 commencement ceremonies scheduled for December 17. He will be accompanied by Steve Martin, Distinguished Professor of materials science and engineering (MSE).
Debelak will graduate with honors in materials engineering—with an emphasis on ceramics and polymers—and German. He was nominated by MSE academic advisor Andrea Klocke as an exemplary student who is committed to academic success, passionate about international collaboration, and dedicated to his role as a student leader. Debelak has been a tutor since 2008 and was a grader for MSE in 2010. He has been on the Dean's List since 2007, and was an inductee of Phi Beta Kappa honorary society in 2010 and the National Society of Collegiate Scholars in 2008.
Research and study abroad in Germany shaped Debelak's learning experience and leadership capabilities. In 2009, he conducted research in Hannover with the RISE program, and he was the sole American studying at the Mannheim University of Applied Sciences in Mannheim in spring 2010. Earlier this year, he worked on his honors project, which concerned a structural investigation of a series of sulfide glasses, at a university in Münster.
"I immersed myself in the German student life, and all of my engineering courses were taught in German. I was very proud to have passed everything and to have made good friends and connections along the way," Debelak said. He is particularly proud to be receiving his second degree in German.
Debelak says his family has been an inspiration in his achievements. "Without the support and encouragement of my parents, I would never have experienced the opportunities I have," he said, adding that the faculty in the MSE department were also supportive, often driving and motivating him to succeed.
After graduation, Debelak plans to go to Louisville, Kentucky, as an applications intern for Schott Glass, a position that will last until July. He then plans to apply to institutions in Germany to pursue a master's degree in the area of materials science and engineering.
Other outstanding student nominees and their departments are Elliot Combs, chemical engineering; Jeremy Paul Elsbernd, agricultural engineering with an emphasis on pest management and environment; Harsh Goel, computer engineering with honors; Paige Marie Ledger, industrial engineering; Nathan Meisgeier, civil engineering with an emphasis on the environment; Yoshida Shun, aerospace engineering with a minor in nondestructive evaluation; and Lowell Stutzman, mechanical engineering.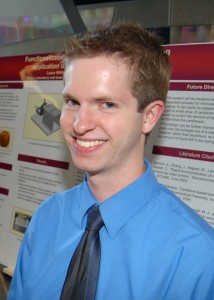 Combs has been a project officer in the Tau Beta Pi engineering honor society and has served as the president of the American Institute of Chemical Engineers student chapter for two years, taking responsibility for hosting their mid-American regional meeting. He has also served as the chemical engineering ambassador coordinator since 2010. He has participated in undergraduate research positions with the department of chemical and biological engineering and performed internships with Cargill, Inc., the U.S. Department of Energy, and the Fritz Haber Institute of the Max Planck Society in Berlin, Germany. Following graduation, he plans to stay on campus as a researcher and developer for GlucanBio before he attends graduate school in the fall.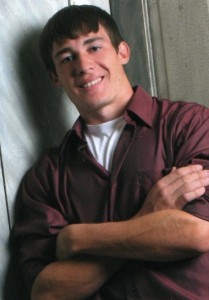 Elsbernd was the events committee chair of the student branch of the American Society of Agricultural and Biological Engineers (ASABE), through which he participated in organizing service days, planning ASABE's annual VEISHEA food stands, and volunteering for activities such as the United Day of Caring. He served a semester as a departmental peer mentor for incoming agricultural engineering students and participated in intramural sports. Elsbernd also completed three internships, one with Quality Manufacturing Corporation in Urbandale, Iowa, and two with John Deere Power Systems in Waterloo, Iowa. After graduation, he plans to continue working for John Deere Power Systems.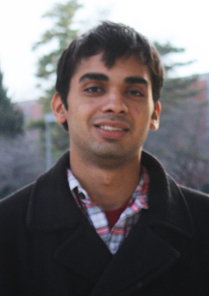 Goel participated in the President's Leadership Class, served as the finance manager for the International Student Council, was as an executive board member for the Indian Students Association, and acted as the technology committee chair for Freshmen Council. He is a member of the International Honor Society for Electrical and Computer Engineers. He was a Cyclone Aide and a student advisor to the electrical and computer engineering chair. He developed innovative projects used to inspire prospective students to explore computer engineering, such as a robotic Nerf Dart Launcher. After graduation, he plans to work for a software company in California before attending graduate school.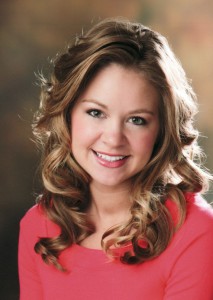 Ledger has participated in a wide range of leadership activities, including taking part in the President's Leadership Class as a freshman. She was philanthropy chair of the Freshman Council, an active member of the Engineering Ambassador and Mentor Program, and an Industrial Engineering Student Ambassador, and served as social chair for the Industrial Engineering Honor Society and the sponsorship chair for the ISU Institute of Industrial Engineers organization. She was selected to participate in the Walt Disney World Industrial Engineering Co-op at Walt Disney World, where she spent three terms. She studied abroad at the University of Newcastle in Australia. After graduation, Ledger plans to work for Accenture as a management consultant.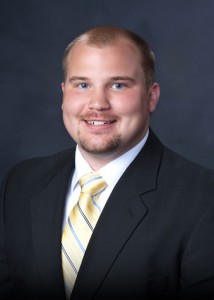 Meisgeier has served as a tutor in the athletic department and as a teaching assistant, assistant director, and upper advisor in the Engineering Leadership Program, as well as co-chair and outreach project manager for the Minds of Tomorrow organization to support STEM education. He is also a member of the Chi Epsilon honor society and has served in a variety of volunteer capacities through the Beta Sigma Psi fraternity. He also participated in undergraduate research opportunities and performed internships with Gibbs Engineering and Surveying, the City of West Des Moines, and the U.S. Army Corps of Engineers, where he plans to continue working after he graduates.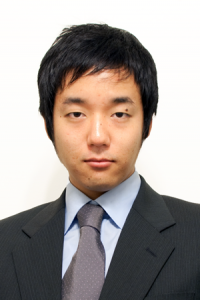 Shun served as vice president and president of the  Japanese Student Association, which included teaching the Japanese language to students, faculty, and community members. He was an executive member and webmaster for the International Student Council, a peer mentor for the aerospace engineering learning communities for over three years, and an undergraduate teaching assistant. He also held an internship for the Phifit Corporation in Japan, developing and integrating a 3-D modeling system for the company's finite element method (FEM) platform, and co-authored two academic papers on FEM which were presented at a mechanical conference in Japan. Upon graduating, Shun plans to start working for Compressor Controls Corporation in Urbandale, Iowa, as a systems engineer.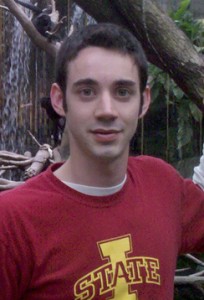 Stutzman studied abroad at the Mannheim University of Applied Sciences in summer 2010, was a product engineering intern for John Deere, and an undergraduate research assistant for Terry Meyer in a combustion lab. He is a part of the Society of Automotive Engineers, as well as the Pi Tau Sigma mechanical engineering honor society. He has been a supplemental instruction peer educator and a volunteer for organizations such as Habitat for Humanity, the Big Brothers, Big Sisters Academic Mentoring Program, the American Society of Mechanical Engineers, among others. After Stutzman graduates, he plans to continue working on the Continuous Improvement project for John Deere Power Systems in Waterloo, Iowa.