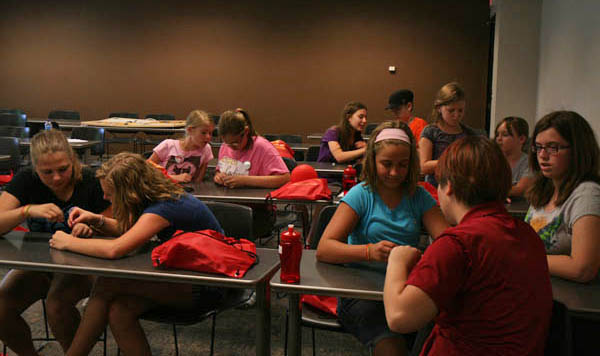 Girls Only Camp took place August 3 and offered girls ages 8-14 the opportunity to explore different aspects of engineering. Participants attended short sessions about electrical engineering, alternative energy, business and manufacturing, robotics, and DNA. Female undergraduate students helped lead the lessons and gave participants the opportunity to ask questions about studying engineering and what it means to be a woman in the field.
The camp was hosted by Iowa State Engineering Kids, a program through the College of Engineering that promotes science, technology, and engineering to K-12 students.
Pictures from the camp can be viewed here.