Three students were selected to receive the 2011 Dean's Student Leadership Award. The recipients are Kaila Krieser (EE), Yamille Perez-Rodriguez (CE), and Luke Roling (ChemE). Juniors and seniors are nominated for the award based on their exemplary leadership in one or more college, university, community, or professional organization.
The awards will be presented on Monday, February 7 from 6:30 to 8:30 p.m. in the Scheman Building at the annual Engineering Leadership Banquet, which also honors outstanding members of engineering student clubs and organizations.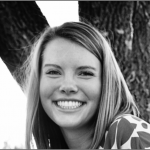 Krieser, senior in electrical engineering, will graduate in May 2011. "I am surprised, but I feel extremely honored," she said of winning the award. "I am appreciative of having the opportunity to attend Iowa State. The university provided a variety of avenues that allowed me to excel."
Krieser has been an events chair for The Engineering Ambassador and Mentor Program (TEAM) since 2007, and has been the student representative of the electrical and computer engineering department's Infrastructure Planning and Development team and an electrical engineering peer mentor from 2007-2009.
She is also active with her sorority, Pi Beta Phi as a member of the Policy and Standards board and previously serving on the Pi Beta Phi Executive Council as the new members coordinator.
After graduation, Krieser wants to explore her passion for traveling and move to the United Kingdom to find a technical marketing job. She may also pursue an advanced degree.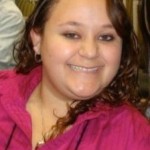 Perez-Rodriguez, senior in civil engineering with a minor in sales engineering, will graduate in May 2011. She has held many cabinet positions for the Society of Hispanic Professional Engineers and Mexican American Engineers and Scientists (SHPE/MAES) including secretary in 2008, vice president in 2009, and president in 2010.
She has also been active in the Multicultural Student Programming Advisory Council and was a member of the Student Admissions Representative. Perez-Rodriguez attended the National Conference on Race and Ethnicity in 2008 and the College of Engineering Dean's Leadership Seminar in 2011.
Her personal philosophy on leadership focuses on her accomplishments and not just about the various positions she has held during her time at Iowa State.
"I've always said that leadership is not about a title, but about the actions you take in any organization you are a part of," Perez-Rodriguez said.
After graduation, she plans to join the engineering industry in a technical sales position and eventually wants to return to school to get her master's in business administration.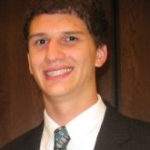 Roling, senior in chemical engineering and mathematics, will graduate in May 2011. He currently serves as the president of the Government of the Student Body (GSB).
"I was very pleasantly surprised when I was notified of this award, as I had no idea it was coming. I am very grateful to those who selected me for this award, as well as to my nominators," Roling said.
Over Roling's career at Iowa State he has held numerous leadership positions. He served one year each as the engineering and IRHA senator on the GSB. Roling also served as the VP for outreach on the Engineering Student Council and was a freshmen seminar leader for the University Honors Program.
During his various leadership roles, Roling has driven to create groups and teams that work together with an eagerness to accomplish goals.
"I have always felt it essential to lead by example, so I try to exemplify that everyday with constant effort and enthusiasm. I believe strongly in team-based atmospheres, so I place a great deal of trust in others' abilities to accomplish tasks," Roling said.
After Roling graduates, he plans to enroll in a PhD program for chemical engineering at a Midwestern university. Roling said he plans to teach and do research in his chosen field at a large research institution.