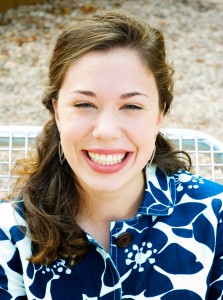 As a speaker at the 2010 Fortune Most Powerful Women Summit in Washington D.C., Meredith Gibson was in someprominent company. President Obama also took the podium, as did Indra Nooyi of PepsiCo Inc., and Ursula Burns of the Xerox Corporation.
Gibson, a junior in chemical engineering, was one of only two college women to speak at the summit, which brought together powerful female leaders from around the world to discuss and share ideas about leadership, building businesses, success, and making a difference in the world.
The summit's theme was "Building a Legacy." Gibson said participating in such a prestigious event was a unique opportunity to interact with some of the most powerful and influential women around the globe.
"My experience was incredible," Gibson said. "I was overwhelmed with the influential speakers, the amazing women I had the pleasure of sitting with at the gala dinners and luncheons, and the fabulous, albeit nerve-racking, opportunity to speak at the event with Margaret Mattix from ExxonMobil."
Last year, Gibson was paired with Brenda Thornton, human resources manager at Archer Daniels Midland (ADM) and an Iowa State alum (BSChE'96), for the National Math and Science Initiative Young Leaders Program (NMSYLP).
During the capstone event for NMSYLP last July, Gibson met Mattix and through this connection, was invited to speak at the summit.
Besides speaking at the event, Gibson interacted with the executives and got some insight from America's top officials and executives.
"The highlights of the summit were meeting and talking with many of the women executives at ExxonMobil, who provided me with some excellent advice and guidance," Gibson said. "Meeting Ursula Burns, Warren Buffet, and Michelle Rhee in the green room prior to speaking was also a phenomenal moment."
To find out more information about summit and to see a full list of the speakers, visit the summit's website. To learn more about Gibson and how she was invited to be a guest speaker, read the news release.