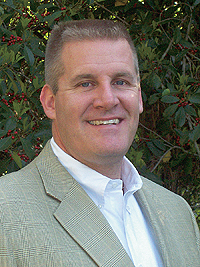 The Iowa State University College of Engineering has named Gary Mirka the college's associate dean for undergraduate and graduate education, effective January 3, 2011. Mirka, the John Ryder Professor and Department Chair of industrial and manufacturing systems engineering (IMSE), has been at Iowa State since 2007.
Mirka will oversee student services, which includes undergraduate recruiting, classification, and scholarships; international engagement; community-based recruiting and transition; and graduate recruiting and administration. Combined undergraduate and graduate enrollment in the college is more than 6,500 students.
"As a department chair, Gary has fostered a climate of collaboration, innovation, and excellence," said Jonathan Wickert, dean of the college. "I look forward to working with him to advance our educational programs to even higher levels of achievement."
Mirka earned his BS, MS, and PhD degrees from Ohio State University, and was on the faculty at North Carolina State University for 15 years, where he also served as director of graduate programs and associate department head in industrial engineering. Mirka joined Iowa State in 2007 as IMSE chair and was appointed the John Ryder Professor of Engineering in 2009. His research focuses on human factors, biomechanics, and ergonomics.
"I have enjoyed my time working the great students, faculty, and staff in the IMSE department and see this transition to a college-level position as an opportunity to have a broader impact on the educational opportunities for all engineering students," Mirka said.  "This position will involve important inter-college and inter-university collaborations that I see as critical to the future of engineering education."
As associate dean, Mirka joins the college leadership team of Wickert; Jim Kurtenbach, associate dean for operations and acting associate dean for education; Balaji Narasimhan, associate dean for research; and Ron Cox, associate dean for extension. Other members of the dean's cabinet include John Glover, executive director of engineering development, ISU Foundation; Heidi Eichorn, human resources manager; Ellen Reints, business manager; Eric Dieterle, director of college relations; and Julie Ham, executive assistant to the dean.
Contacts:
Jonathan Wickert, College of Engineering, (515) 294-9988
Gary Mirka, College of Engineering, (515) 294-8661
Eric Dieterle, College Relations, (515) 294-4881