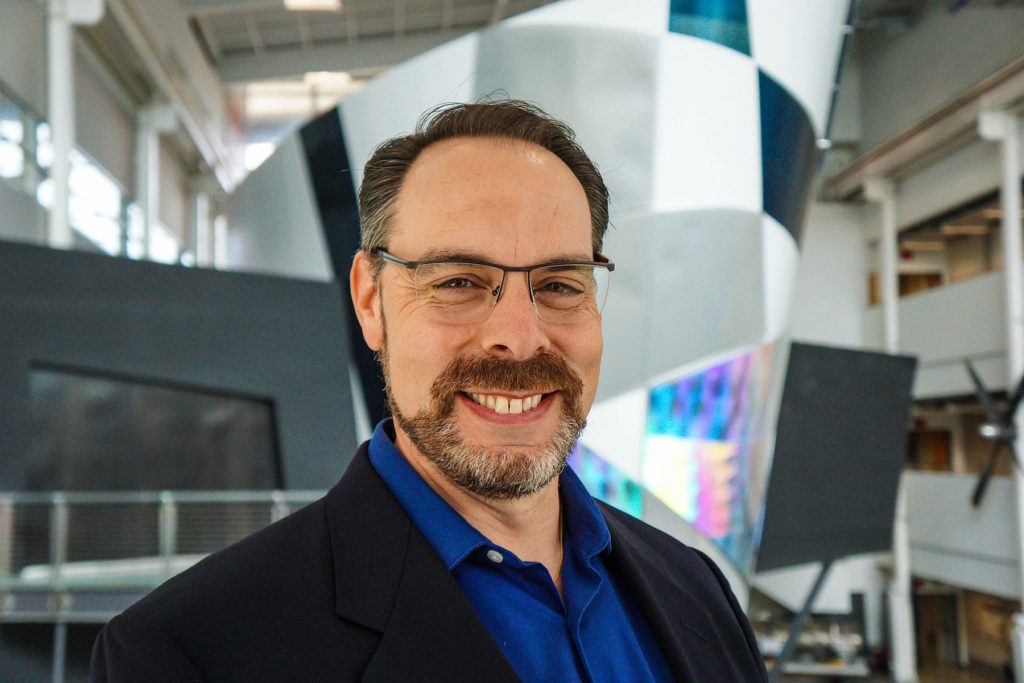 Department of Mechanical Engineering Professor and Director of the Virtual Reality Applications Center (VRAC), Eliot Winer, has been named an Exemplary Faculty Mentor for going above and beyond the usual expectations of Iowa State's mentoring program. Winners are nominated by their "mentees" for the positive impact they have made in their lives and careers. 
Winer mentored Beiwen Li, William and Virgina Binger Assistant Professor of Mechanical Engineering. "Dr. Winer truly cares about helping junior faculty succeed," says Li. "He has provided me with valuable guidance on research, teaching, student mentoring, and professional services that has made a positive impact on my performance, and I am extremely grateful for his mentorship."
Winer will be honored by Provost Wickert at a ceremony on Friday, March 31st in the Memorial Union.