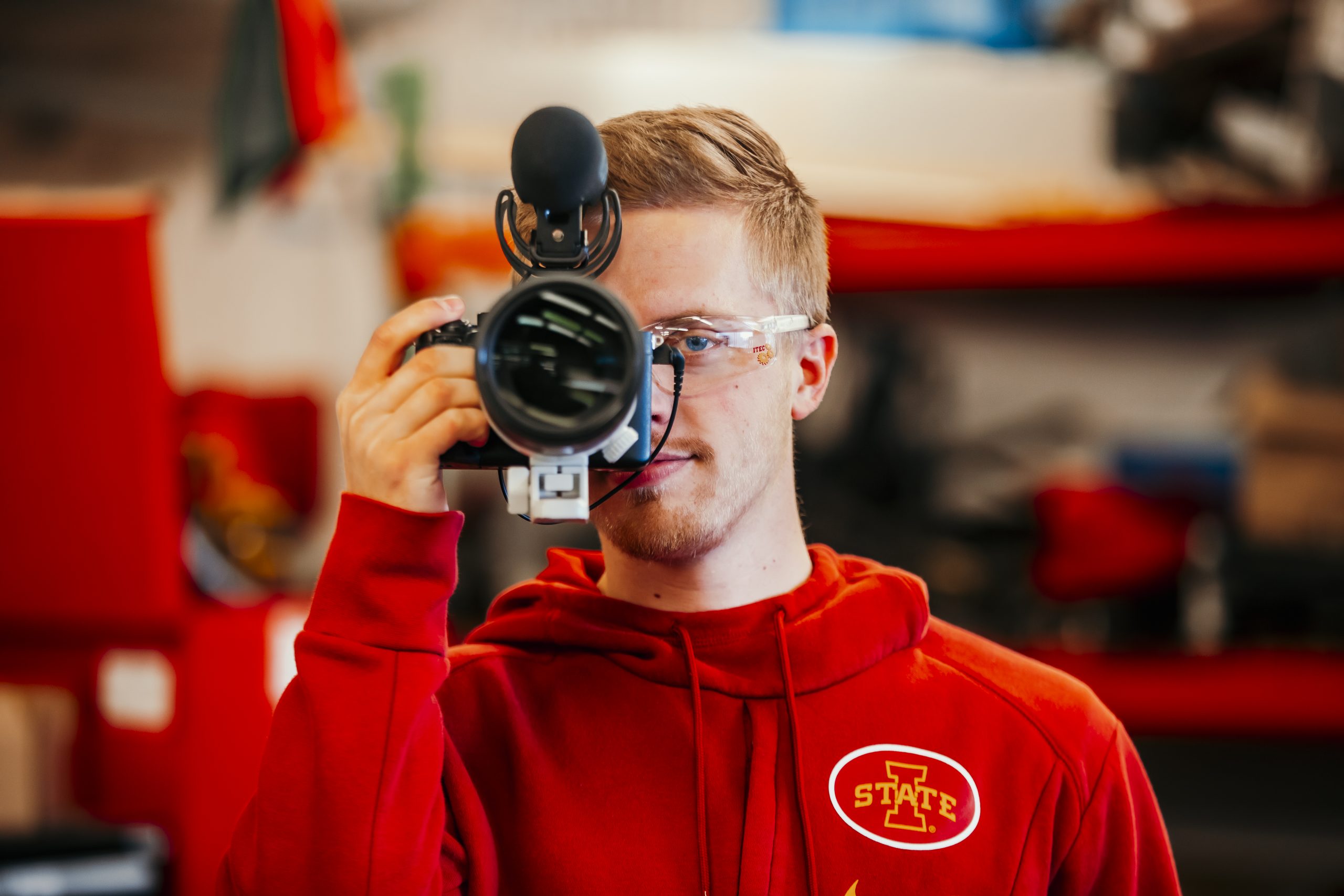 Creativity is an essential element for anyone wanting to become a successful engineer. Ian Stravers, a sophomore double majoring in industrial and agricultural systems technologies, takes a unique approach with creativity in videography to enhance his engineering skills.
Stravers developed his passion for videography during his childhood years. The comradery of sports drew him in, and he loved seeing people's reactions when he showed them his photos and videos. Although it took Stravers years of trial and error, eventually, he got the hang of it and has had a blast immersing himself in the trade ever since.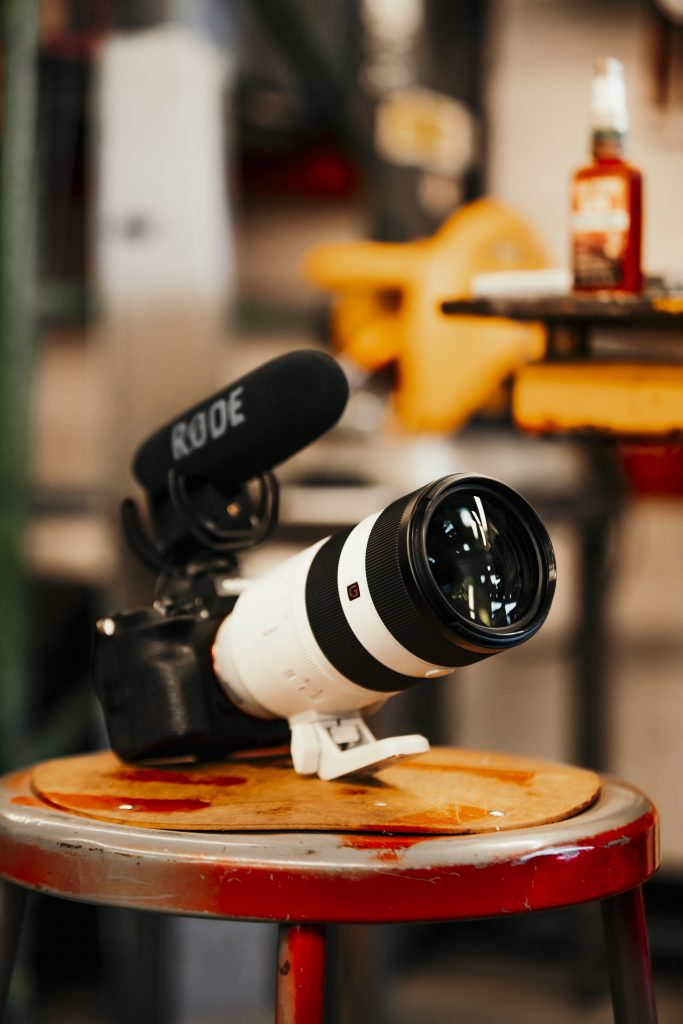 His passion has translated into an opportunity to shoot for Cyclones.tv as a creative media intern. With his experience shooting for different Cyclones sports teams, Stravers has applied creative problem-solving strategies he's learned in agricultural and biosystems engineering (ABE) to his videography.
"In both fields, there will come a time when you need to solve difficult problems," said Stravers. "For engineering, it might be parts not fitting together or software not acting as it should. In videography, it might be recording or equipment issues. My problem-solving training from the ABE curriculum hasn't only helped me in engineering settings, but I can use these same processes in videography to solve the issue."
Stravers followed in his brother's footsteps by attending Iowa State University. However, he wanted to blaze his own trail and felt that a career in agricultural engineering would fit his personality better. So far, it's been a win-win for him because he's getting the opportunity to do something he's passionate about.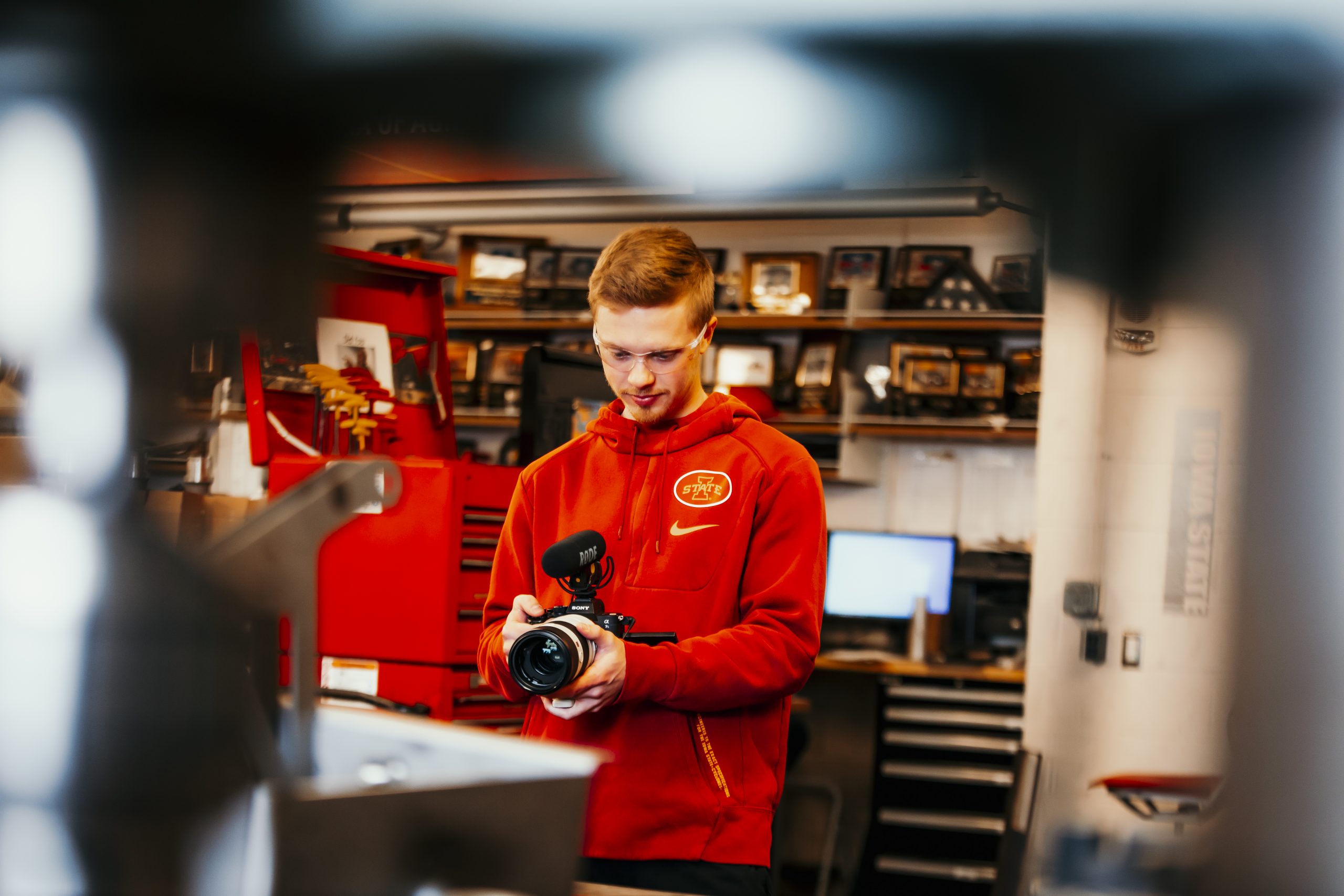 "Iowa State's ABE department gave me the ability to double major in agricultural systems technology and industrial technology in one of the best-equipped ag engineering departments in the country," said Stravers. "ABE has allowed me to develop quality hard skills in engineering while still getting hands-on experience with what I grew up doing."
His recent experience with Cyclones.tv has provided him with invaluable project management experience that closely relates to what he does in engineering. Graduation might be a few years away for Stravers, but he envisions working as a design engineer in the power sports industry. Stravers believes it's the perfect pathway to following what he loves most.
"Design engineering is the perfect blend between creativity and technical engineering, and I think I would thrive in an occupation that combines some of my passions," said Stravers. "I hope to open my own business to do video work on the side of a career in engineering, filming weddings, shooting portrait photography, and doing marketing work for my future employer."