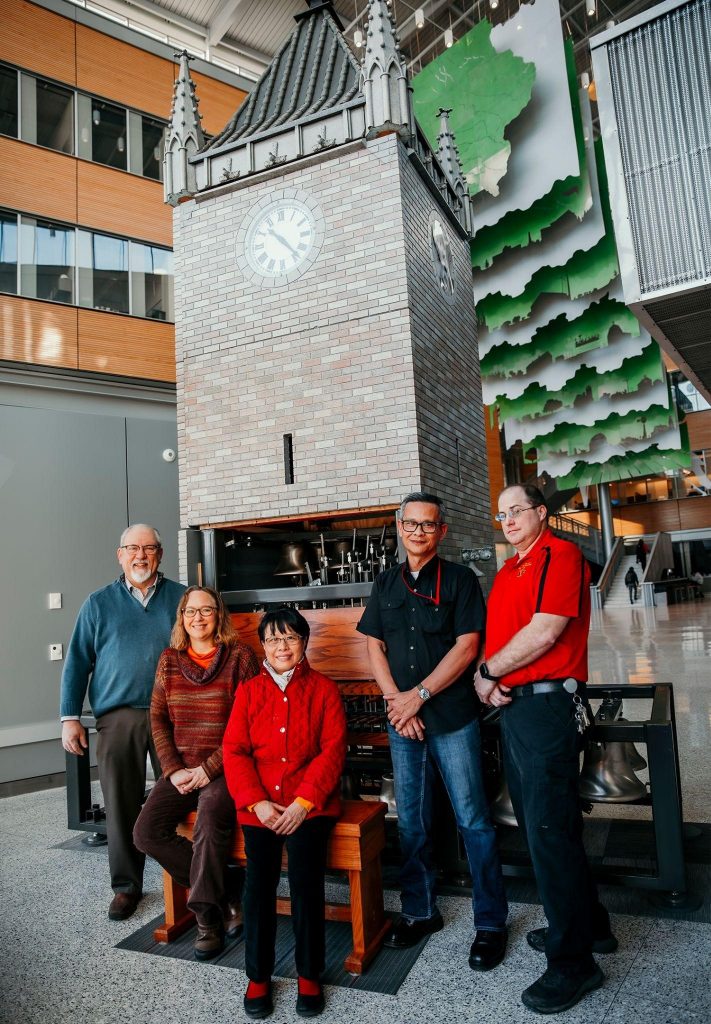 The sound of Iowa State pride has a nice ring to it in the Department of Agricultural and Biosystems Engineering (ABE). Housed in the Sukup Atrium is a mini version of the ISU Campanile and the Stanton Memorial Carillon, created by the Department of Mechanical Engineering, the Department of Music & Theatre and ABE.
The 1:5 scale replica of the campanile and 27-bell carillon is standing tall in the Atrium. The replica is accessible, functional and portable – and was designed to carry the legacy of Iowa State all around the nation.
ABE associate professor Gretchen Mosher, lab managers Hoa Chi and John Sheriff, ME professor of practice Jim Heise and Cownie Professor of Music Tin-Shi Tam have spent years working together on this project. The project began in 2015, led by mechanical engineering. Many mechanical engineering and ABE students worked on the design and build of the model campanile through their capstone classes.
Currently, the team is wrapping up the building part of the scale-model. And soon, it will be all set for travel.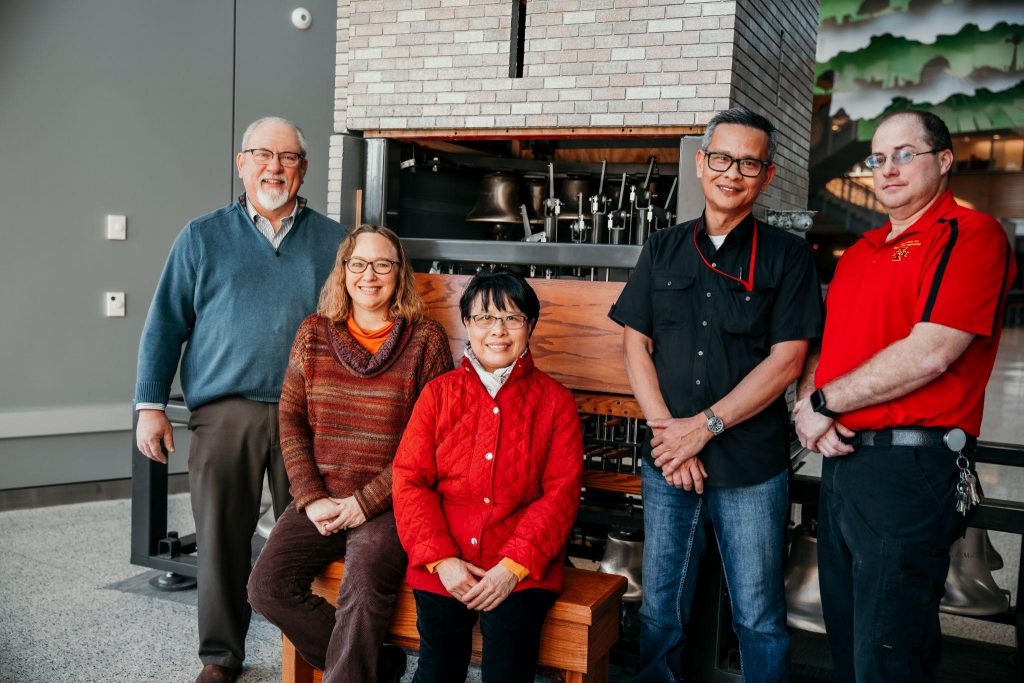 "The next step is traveling around all 99 counties of Iowa and using the model at events and outreach programs," Tam, also the Iowa State carillonneur, said. "The idea of building this model was to create an accessible model of the campanile and the carillon that allow alumni and friends to see all these details of how a carillon really works."
At alumni events all around Iowa and the nation, the goal of the model is to provide an educational opportunity about carillon music and its mechanism, while sharing a piece of Iowa State at the same time. Everything except for the bells on the model was built by students, staff or faculty on campus.
"We are bringing a piece of Iowa State and what it stands for, innovation and collaboration, to events on-campus and off-campus," Tam said.