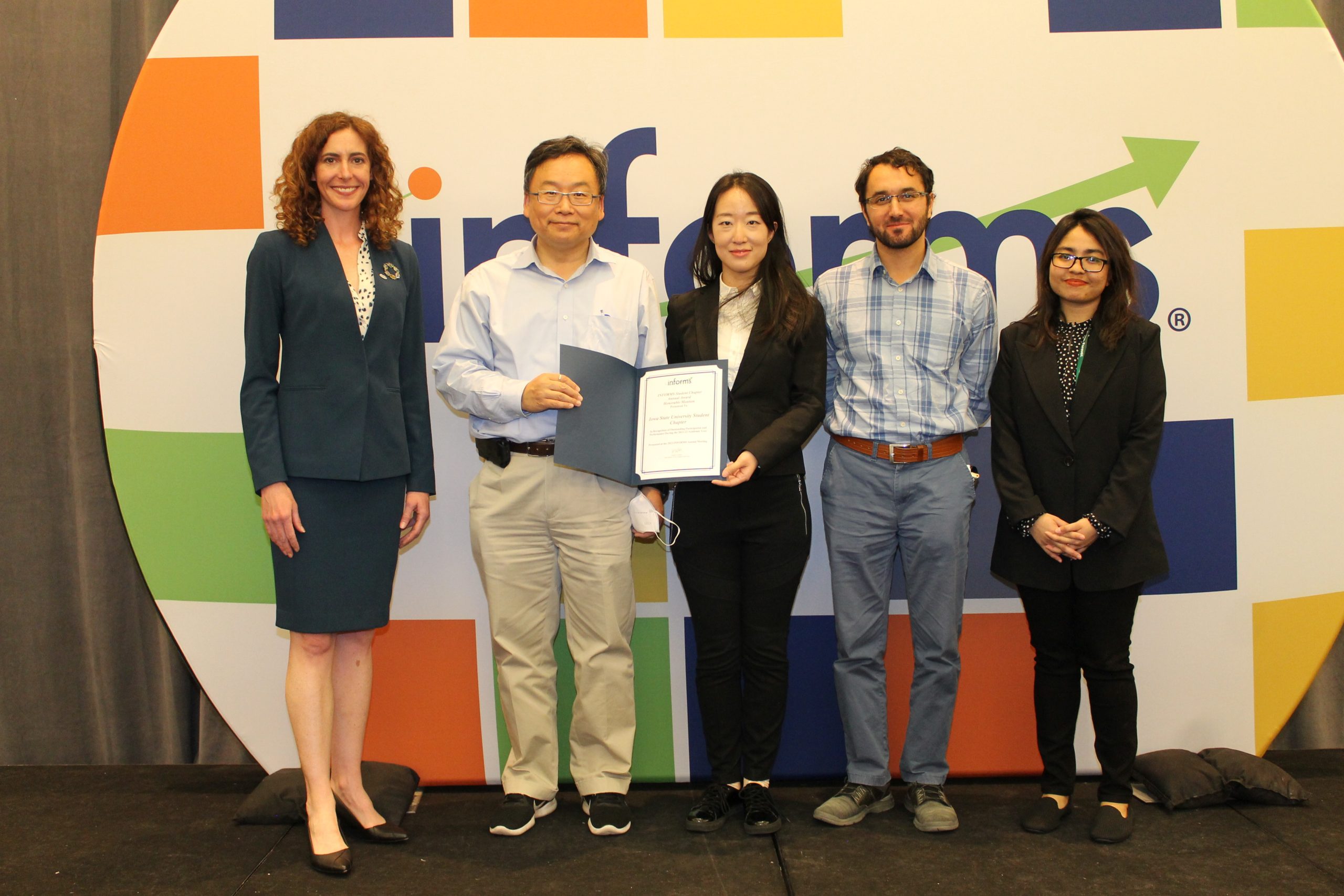 When Zhuoyi Zhao, a graduate student in industrial and manufacturing systems engineering, and The Institute for Operations Research and the Management Sciences (INFORMS) Student Chapter realized that Diversity, Equity, and Inclusion (DEI) set out to celebrate STEM – they decided food was a great way to highlight diversity.
Specifically, the student chapter called for a series of multi-purpose meetings integrating the INFORMS activities with the celebration of diversity in food with funding from INFORMS and the Student Government.                           
INFORMS Consists of 12,500 members worldwide and 24 students at Iowa State University, advancing operations research, management science, and analytics to improve the operational processes, decision-making, and outcomes through highly-cited publications, conferences, and other services.
Bringing people to the table
In November, President Zhao, Reyhaneh Bijari, the past president of INFORMS Student Chapter and now a research scientists at Bayer, and Treasurer Mohammad Mohammadzadeh, grad student in IMSE organized INFORMS' first Celebration of Inclusiveness Event, celebrating inclusiveness and promoting diverse dialogues in STEM through:
A membership campaign discussing the benefits of being an INFORMS member.

A review of the video on Muslims in South Korea emphasizing the importance of inclusiveness.

Catering from Ames' own 888 Restaurant, providing Cajun Seafood Family Platter, with crab, lobster and shrimp.
In January 2023, as a second event of the series, the chapter is planning a Koobideh night to boost the morale of Iowa State's Iranian student demographic through a Persian dish (Koobideh Kabab). 
In March 2023, the chapter is planning the major event of the series with a semi-formal dinner and guest speakers from:
Multicultural Student Affairs (MSA)

The Society of Women Engineers Collegiate Section at Iowa State University (ISU SWE)

The Department of Industrial and Manufacturing Systems Engineering (IMSE)
Award winning chapter
INFORMS Iowa State Student Chapter has been awarded on a national level for the hard work of all the past and current officers, reach and overall impact in communications, special events and initiatives, community service, and operations:
INFORMS 2022 Student Chapter Annual Award as an honorable mention 

INFORMS 2021 Student Chapter Annual Award as a Cum Laude Chapter

 
"Joining our organization is an excellent opportunity to learn more about the leading-edge technology development," Zhao said. "Students can learn how the research is conducted by global researchers and communicate with peers. You will also be better prepared for the workforce before graduation by knowing what knowledge, skills, and techniques companies are looking for."