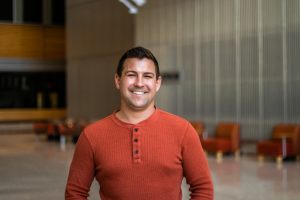 The 19th person in his family line to go to Iowa State, and coming from a seventh generation farm in small-town Iowa, Hora started his adventure in the Department of Agricultural and Biosystems Engineering only knowing he had an interest in agriculture and a family history at Iowa State. Little did he know that in four years, he would have built an international soil-health business from the ground up.
By the time Hora graduated with a degree in agricultural systems technology and agronomy in 2017, he had launched his self-built business called Continuum Ag, a soil health data intelligence and consulting company enhancing sustainability for farms. It all started the summer after his freshman year at ISU, when Hora accepted an internship at E-4 Crop Intelligence. At E-4, Hora realized that he wanted to start his own crop consulting company – so he started planning. Before then, Hora really had no idea what he wanted to do with his career, but in that internship, Hora and his mentor came up with the business name, Continuum Ag, and the original logo and plan for the business.
"While at Iowa State, in my first internship, I learned that I wanted to start my own crop consulting company, so I started putting together business plans my freshman year," Hora said. "I came back to Iowa State with a plan, and I started with adding a second major in agronomy to my education."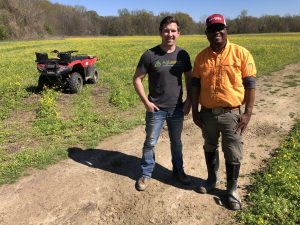 Knowing exactly what he wanted to do after his freshman year, Hora started to realize the importance of his education and networking at Iowa State – and all the things he could do with his time here.
"For certain classes and certain subjects, I could really make sure that I paid attention, and retained the information. It was really important to know what I wanted to get in to," Hora said. "So much of my time at Iowa State was about developing leadership skills and communication skills and connecting with lots of people from different backgrounds. There's a lot of people that I met here that I still do business with."
In 2015, the summer of his sophomore year, Hora interned with a different crop consulting company in Minnesota, and at the end of the summer at a conference, met some colleagues from South Africa that were working on soil health and needed help with their work. Up until then, Hora's work had consisted of more local assistance, at his family farm and with farmers in Iowa – never before international.
"At first, it was solving a problem for my family farm – how do I manage fertility and implement regenerative ag? Then it was, how do I scale and help more of my customers? So I made some systems and software to do that. Then it was, well, other consultants around the world also need this, so let's build the tool for other consultants," Hora said. "It just has continued to expand to a bigger level."
The summer after his junior year at Iowa State, Hora was ready to build his company up so he could go straight into it full-time after graduation.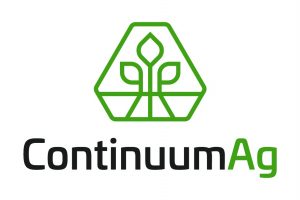 "Instead of taking an internship the summer after my junior year, I went to Washington County and started working with some of the farmers around there, and had the company up and going for graduation," Hora said.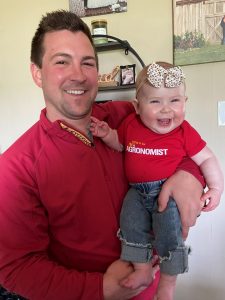 Now, Continuum Ag does consulting and is an ag-tech software company with 24 employees, working globally with large companies and enterprises. Focusing on digitized solutions, the company is the only one of its kind in the world to have a software that can help farmers implement precision ag systems using soil health intel.
"In our software, we can go to any farm and help them pull together their initial baseline data to quantify soil health, quantify carbon, quantify their management practices and help them understand how to be more regenerative and sustainable in our software," Hora said. "In our systems, we help them to systematically implement regenerative ag practices in a risk-adverse and annually profitable manner."
Reflecting on the years since Hora graduated, he says that now, he can see the path he was on: an entrepreneur from the beginning – he just didn't know it then.
"I came to Iowa State not knowing what I wanted to do at all," Hora said. "Now I look back, and I see that I have always been an entrepreneur – that's why I didn't know. I had lots of different business ideas growing up, and I didn't know it then, but starting my own business has kind of always been the path."
Using his entrepreneurial mindset and passion for precision agriculture, building Continuum Ag was the perfect step. At Iowa State, Hora was able to hone in his knowledge of precision agriculture and take time to build out a plan to get to where he is today.
"Being able to learn who you are as a person and what drives you and what you can be passionate about, that's the real takeaway and opportunity that you get at Iowa State," Hora said.