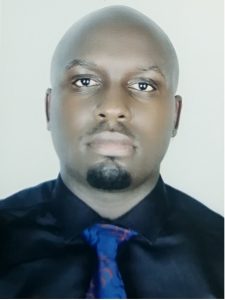 An Iowa State University alum hopes to remain connected to his alma mater by establishing collaborations in his new role as the chief executive of the Faculty of Applied Sciences and Technology (FAST) at Mbarara University of Science and Technology in Uganda.
Denis Bbosa has been named the deputy dean of the FAST at Mbarara University, which is the approximate equivalent of the College of Engineering at Iowa State University. He previously served as chair of the mechanical and industrial engineering department (MIE) at the university, before being appointed deputy dean in September. In addition to his administrative role, he will continue to serve as a senior lecturer (the U.S. equivalent of an assistant professor) in MIE.
"This new appointment as deputy dean confirms my belief that anything is possible as long as you believe in yourself," he said.
Bbosa said his top priority in this new capacity is to boost research and community outreach. He also hopes to improve professional development on his faculty by encouraging more of them to pursue Ph.D. programs. This will then improve learning outcomes for students, according to Bbosa.
"Another goal is to establish collaborations with international institutions and thus, I wish to establish a partnership with my alma mater, Iowa State University, and more specifically the College of Engineering, which is well known for its strong teaching, research and outreach," he said.
Bbosa holds a Ph.D. in mechanical engineering as well as master's degrees in agricultural and biosystems engineering (with a focus on biorenewables and resource technology) and energy systems engineering, all from Iowa State University. He also holds a B.S. in agricultural engineering from Makerere University in his home country of Uganda.
His exposure to Iowa State University came at the end of his undergraduate studies when Tom Brumm, Mary and Charles Sukup Global Professor in Food Security at Iowa State and professor of agricultural and biosystems engineering, sought to recruit a graduate student from Makerere, where Brumm also serves as a visiting professor.
"I read about the university and I liked it because it was well-established in terms of engineering and renewable energy which were my research interests," said Bbosa.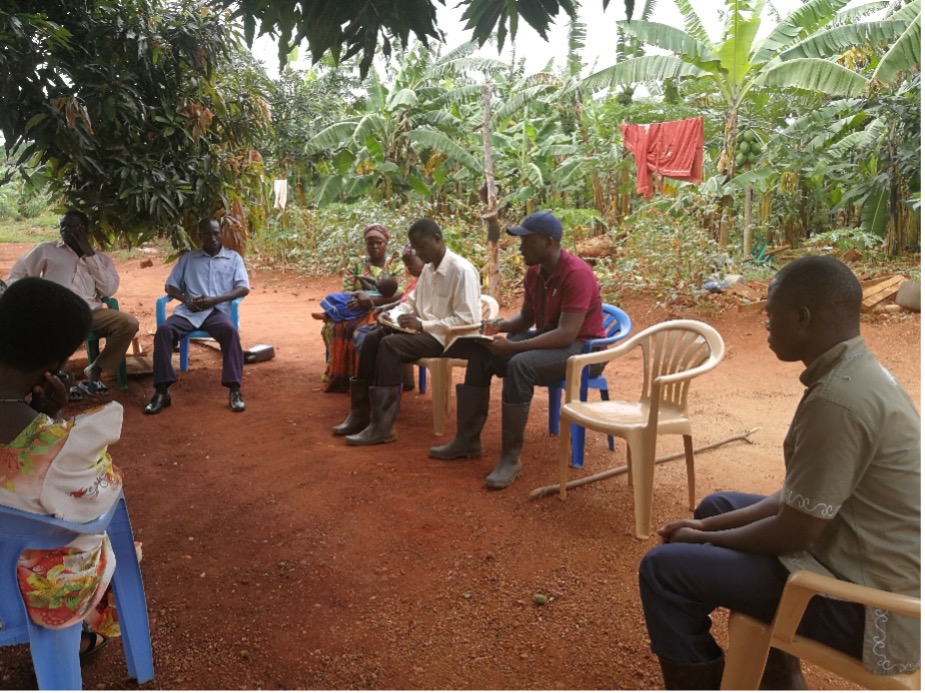 As a graduate student, Bbosa also worked closely with Robert C. Brown, Anson Marston Distinguished Professor in Engineering and Gary and Donna Hoover Chair in Mechanical Engineering, and Mark Mba-Wright, associate professor of mechanical engineering. Bbosa said he learned a lot from these mentors, particularly in terms of supervising graduate students and writing proposals.
Bbosa was involved with Iowa State's chapter of the American Society of Agricultural and Biological Engineers as well as Gamma Sigma Delta, the agriculture honor society. He also served as the Department of Agricultural and Biosystems Engineering's representative in the Graduate and Professorial Student Senate. He taught courses in heat transfer and biorenewable systems, and in 2016 received a Teaching Excellence Award from Iowa State.
He was involved in various renewable energy-related research projects involving cooking stoves, irrigation, boreholes, energy audits and efficiency, and post-harvest engineering. His dissertation, which was advised by Mba-Wright, examined the effect that climate change is having on weather patterns, which then impacts food chains, wildlife, human life and more.
Considering his experience with engineering education in both the United States and in Uganda, Bbosa said he's observed both similarities and differences between the two countries.
"The similarity between the two is simple in that engineering education strives to solve problems," said Bbosa. "But engineering education in Uganda seems to me to be more theoretical compared to the practical engineering education in the U.S. This could be attributed to the differences in the economic development of both countries."
In addition to his teaching and administrative work at Mbarara, Bbosa also works for the company he co-founded, Ingeniosite Engineering Consultants. His responsibilities include overseeing projects and establishing connections with other companies through joint ventures when bidding for projects.
With all of his experience, Bbosa said he is confident in his ability to train today's engineers for tomorrow's workforce.
"I look forward to the new responsibilities and challenges I will face as deputy dean," said Bbosa. "I know that my time at Iowa State University did a great job of preparing me for this role and moving forward I hope to continue to work with the mentors and university that did so much for me."