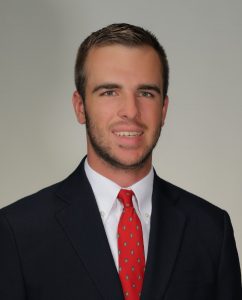 Jarrett Loseke, a sophomore in Iowa State University's Department of Materials Science and Engineering, has received the Minerals, Metals & Materials Society (TMS) Light Metals Division Scholarship. The scholarship is given to full-time undergraduate sophomores or juniors majoring in metallurgical and/or materials science and engineering with an emphasis on traditional and emerging light metals.
As part of the scholarship opportunity, Loseke will travel to Anaheim, California, in March 2022 for the TMS Annual Meeting and Exhibition, and he will present on the work he is doing in MSE.
"I will be giving a short presentation on what I have been doing and learning in school during the Light Materials Division Luncheon, which I am a little nervous about," he said. "Still, I am excited to meet new people and make new connections in my field. I have yet to really dive into any super in-depth materials classes, but I am double specializing in metals and ceramics. In my intro classes, I found these to be the most interesting. I believe that finding ways to incorporate new and lighter materials into our everyday life could be very beneficial to our society."
Outside of the conference, Loseke hopes to take some personal time to travel and see the sights in California.
"I am very excited to see the west coast, as I have only been as far as Colorado, and I have yet to see the ocean. I hope to make a quick detour while I am out there," Loseke said. "I would also love to stop and see the USS Iowa, a battleship museum in Los Angeles."
Loseke acknowledged those in the MSE department who helped him achieve this opportunity.
"I am very thankful for all the professors and staff who have helped apply for this award," he said. "The professors and staff here at Iowa State are always looking out for their students, trying to find opportunities for them to succeed, and this is just another example of that. I could not have done it without their support."