Nazik Citir, graduate student within the civil, construction and engineering department, received the President's Scholarship through the WTS Greater Chicago Area for the 2021-2022 academic year. 
"I'm really honored to be awarded this scholarship," Citir said. "It increases my motivations toward my goals. And also, I believe it will open some new pathways to make connections with professionals and members in the industry."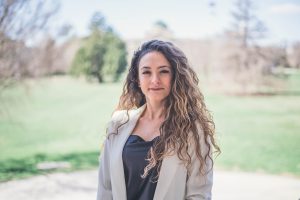 Citir was honored at a virtual ceremony that took place on April 7. For Citir, the ceremony provided ample opportunity to network with professionals within the industry. 
Citir's work within the field of transportation infrastructure systems with estimating the remaining service life of pavement using artificial intelligence methods. 
"All my work focuses on solving infrastructure systems problems to help engineers and agencies in their decision-making processes and also to make our roads safer," Citir said.