Amir Malakooti, graduate student in the civil, construction and environmental engineering department, was recently the recipient of the 2021 Graduate and Professional Student Senate Leadership Award. 
This award recognizes graduate or professional students at Iowa State University who hold leadership positions within their college, department or the Ames community.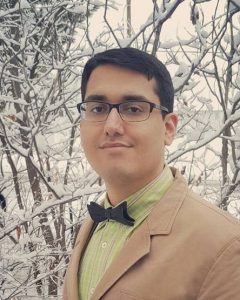 "I am earnestly grateful and honored for this recognition, and I want to thank the Iowa State University community for helping me grow my leadership skill to this level. I had a wonderful leadership journey both in academic and cultural student organizations while pursuing my Ph.D. study in intelligent infrastructure engineering," Malakooti said. 
Malakooti has served as a senator for the CCEE department on the Graduate Student Senate, served as president of the American Concrete Institute Student Chapter and as the treasurer and media manager of the Iranian Students' and Scholars' Association.