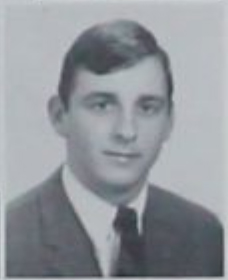 From growing up in a town of fewer than 400 people to working with companies valued in the billions, Fred Dotzler has done a lot in his career but he never forgets about the role that Iowa State University played in shaping him personally and professionally as a young man.
Dotzler grew up in Defiance, Iowa, which he said had a population of about 380 when he was growing up. By the time he graduated at the age of 17 he had taken all of the math and science courses offered at the now-defunct St. Paul's Catholic High School.
"I did every math problem in every math textbook available to me," Dotzler said, adding that his teacher Sister Francis Marie played a major role in nurturing his development in the STEM field.
After being impressed during a campus visit to Ames, and because of the lack of economic opportunity he saw in his hometown, Dotzler decided to attend Iowa State (the only college to which he applied). He had money saved from delivering papers, shoveling snow and many other jobs back in Defiance which would cover his first year of college, but he knew he'd need to get scholarship support to cover the rest of it.
During his first couple of quarters, he maintained a strong grade point average and eventually qualified for a handful of scholarships. Though Dotzler came in with the intention of studying civil engineering, he switched to industrial engineering (IE) after the end of his sophomore year, citing the business applications of IE aligning closer to his professional aspirations.
Though he was able to complete many of the foundational IE courses during his first two years, Dotzler had to work extra hard his final two years of college to ensure he completed his degree within four years. He remembers taking 21 credits one semester, which required special permission from the dean.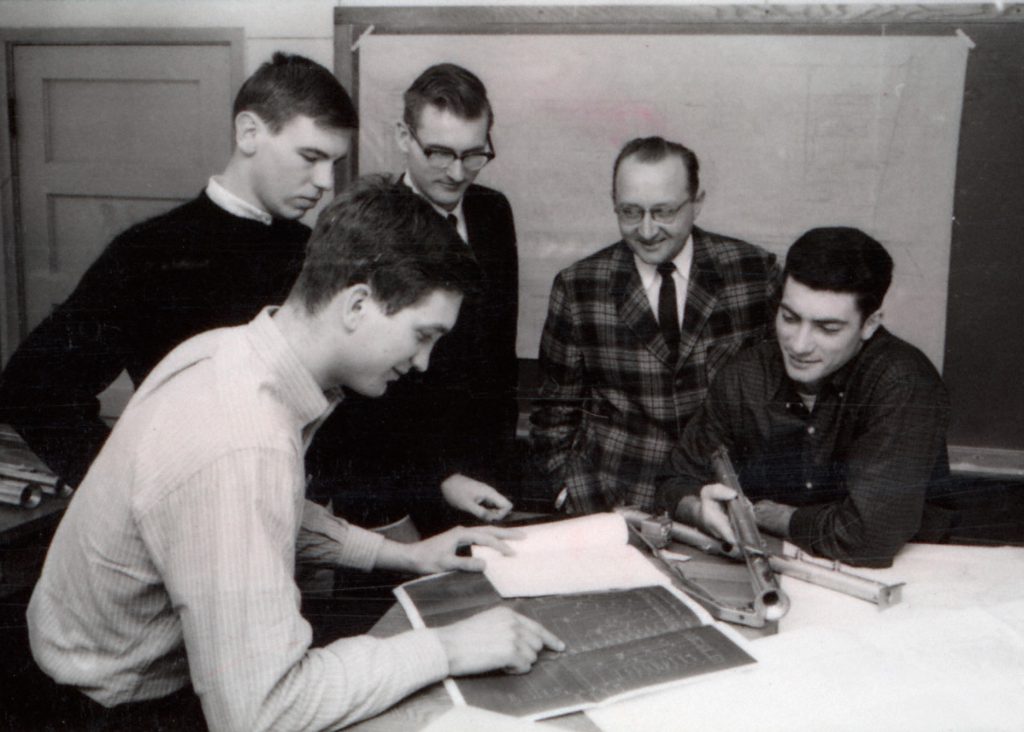 Despite the aggressive course load, Dotzler recalls the good times he had in the classroom. In particular he remembers taking an IE design course with longtime faculty member Victor Tamashunas, whom Dotzler considers to be one of the most memorable professors from his time at ISU.
"He was a wonderful person," Dotzler said. "I was fortunate to be lab mates with a couple friends I met through the curriculum which really made the course a lot of fun. I learned a lot and developed some lifelong friendships during my time at Iowa State."
He also stayed busy with other on-campus and off-campus activities. He was a member of Chi Epsilon (civil engineering honorary), Gamma Epsilon Sigma (industrial engineering honorary) and Tau Beta Pi (engineering honorary) as well as Cardinal Key and Knights of St. Patrick. He pledged Alpha Tau Omega (a social fraternity) his sophomore year, which had a profound impact on both his personal and professional development.
"I thought that fraternities were good for social development and I found ATO to be a good place for me," said Dotzler. "Being in the fraternity was a big part of my time at ISU. I met many friends through ATO, some of whom I still stay in contact with today."
After completing his B.S. in IE in the Spring of 1967, Dotzler was hired as a systems engineer/sales trainee for IBM at a time when computers were often larger than refrigerators as opposed to the handheld devices we use today. A couple years later, Dotzler returned to school, this time pursuing a M.B.A. from the University of Chicago.
It was in grad school that Dotzler had his first opportunity to travel abroad. Encouraged by an Iranian friend, Dotzler applied for and was accepted into an exchange program at the University of Louvain in Belgium, sponsored by the University of Chicago. In addition to his studies, Dotzler worked during the summer on a marketing project for IBM in Geneva, Switzerland. His time abroad had a profound impact on him.
"What I learned through my year plus in Europe was geography, French, history, art, gastronomy, wine, and I got an advanced degree in economics," he said, adding that at that time one U.S. dollar equated to roughly 4.3 Swiss francs, compared to today where one Swiss franc is 1.07 dollars.
Upon returning stateside in 1971, Dotzler met the love of his life – Cassandra Whitt, an in-flight supervisor for Delta Air Lines – and a year later the couple wed. Throughout the 70s and early part of the 80s, Dotzler worked in various positions (finance, marketing, manufacturing, business development) across various sectors (pharmaceuticals, medical instruments, biotechnology research tools).
By the mid-1980s, Dotzler's work extended into venture capital. (To learn more about venture capitalists, check out this article that Dotzler published in The Journal of Private Equity in 2001: What Do Venture Capitalists Really Do, and Where Do They Learn to Do It?). Dotzler started with Crosspoint Venture Partners before founding Medicus Venture Partners in 1989. Ten years later, he co-founded De Novo Ventures where he currently serves as managing director. During his career as a venture capitalist, Dotzler has invested in eight companies that have achieved market values greater than $1 billion. Given his vast amount of industry experience, Dotzler offers advice for young entrepreneurs today.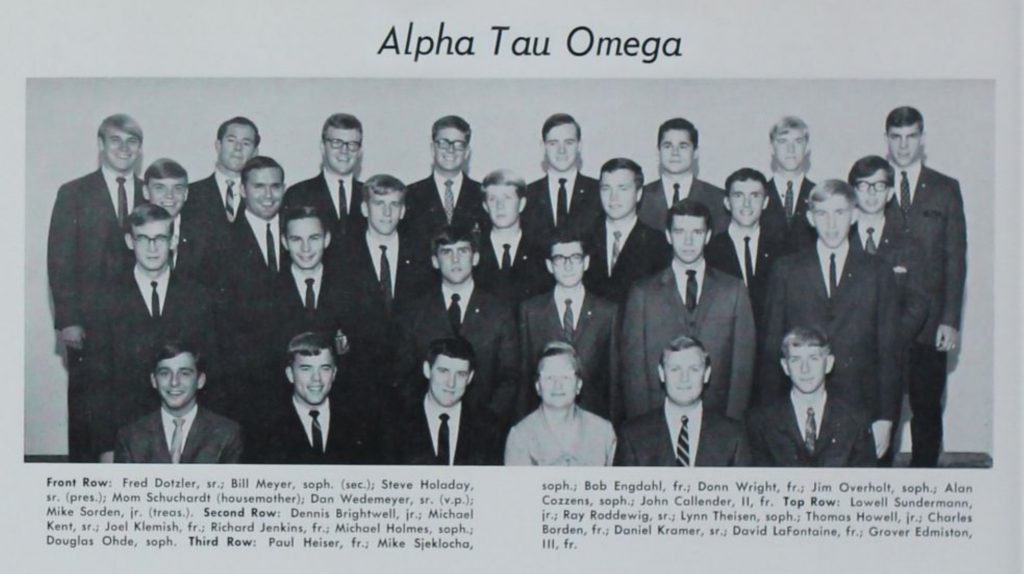 "An entrepreneur must understand the customer for whom one wants to develop a product or service. Discover their needs and limitations," said Dotzler, adding that the book Competing Against Luck by Clayton M. Christensen can be helpful for aspiring entrepreneurs. "Entrepreneurs should strive to learn as much as possible about the technology they intend to use in their startup. Begin thinking early about the team members you'd like to join you in building the company."
Dotzler is also involved in several other activities, outside of his work as a venture capitalist. He has served as a Trustee of The Salk Institute in La Jolla, Calif. since 2010, and has been a Trustee of the Santa Fe Institute in Santa Fe, N.M. since 2015. He also serves as an advisor to the Gruter Institute, a behavior research non-profit based in Portola Valley, Calif.
"Aspects of these trusteeships that are rewarding are the quality of the scientists, the other trustees and the network you develop. These people are so bright. It's just mindboggling I get to be part of it," he said.
In his free time, Dotzler enjoys reading. He spends about two hours each day reading and has been on a nonfiction kick for 20 years. He prefers the feel of physical books, as opposed to reading from his iPad. He also enjoys listening to The Great Courses so that he can continue to learn and develop professionally. Dotzler tries to exercise six days each week, alternating between swimming and walking.

Fred and Cassandra raised two daughters. Whittney has a M.D. and Ph.D. from the University of Vermont where she is now a neonatologist. Cecelia is pursuing her Ph.D. in organizational psychology from Claremont Graduate University after earning her M.B.A. and spending 15 years working in industry. Fred and Cassandra also keep busy with their four grandchildren.
In 2018, the Frederick and Cassandra Dotzler Scholarship was established. Fred never forgot about his roots in Defiance, so he wanted the scholarship to support kids from southwest Iowa.
"Looking back on it all, I've had a lot of transitions in my life but nothing compares to the transition from Defiance, Iowa to graduating from Iowa State," he said. "I owe a tremendous debt to Iowa State for admitting me and helping me finance my industrial engineering degree. The most important thing I took from the curriculum was teaching myself how to think analytically because those skills have served me well in every job I've had."