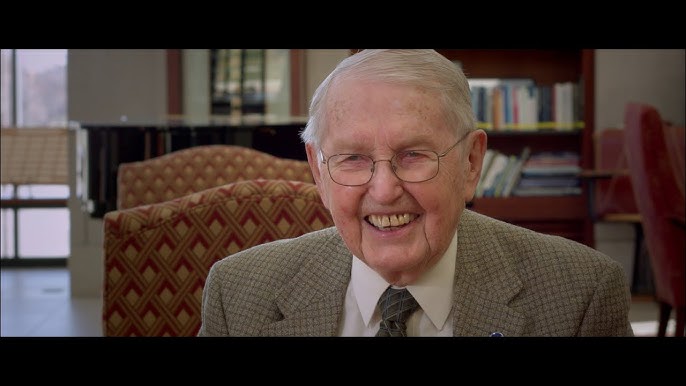 The Department of Civil, Construction and Environmental Engineering and Iowa State University College of Engineering are mourning the death of emeritus professor John "Jack" Cleasby, who passed away March 24.
A highly regarded researcher, his work emphasized filtration methods of water and wastewater; it focused on granular bed and pre-coat filtration methods as well as treatment processes, including: flocculation kinetics, coagulation, lime softening and biological waste treatment. Filtration is the most commonly applied water treatment operation used in the production of potable water.
Cleasby came to the CCEE department in 1954 as an instructor with a bachelor's and master's from Wisconsin and continued on up the ranks to become an assistant professor in 1956, earned his Ph.D. in 1960, became an associate professor in 1961, a professor in 1965 and a distinguished professor in 1993. Cleasby was also honored as Anson Marston Distinguished Professor of Engineering (1983-1993). He retired in 1994.
"Jack taught my undergraduate courses in water supply engineering and was my major professor for my master's work. He was, by far, the best teacher I had in my entire college career," said David Fox, 1964 civil engineering graduate and 1965 master's in sanitary engineering graduate. "His classes were difficult because they were very detailed and thorough, but were practical in their approach to real life situations."
Cleasby's most widely recognized research contributions were in the areas of declining rate filtration plants, prediction of fluidization and expansion of filter media during backwashing, evaluation of backwashing routines for different filter media and filtration applications, and effective filtration methods for small communities.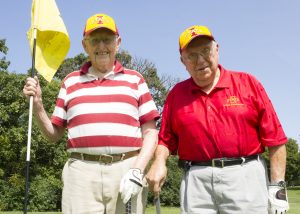 Throughout his career, Cleasby was involved in government service and taught courses on water treatment internationally. Cleasby served as a member of the Iowa State Department of Health (1978-1982); he presented lectures and short courses in several Latin-American countries (1972-1996); and he prepared a Technology Transfer Booklet, "Wastewater Filtration," for the U.S. Environmental Protection Agency (1974 and 1977).
Due to his research and service to numerous scientific organizations, Cleasby has been the recipient of a variety of honors and awards. He was elected to membership in the National Academy of Engineering (1983) – the first NAE member at Iowa State. Cleasby's publishing involvement with the American Water Works Association garnered several awards including the Abel Wolman Award of Excellence (1997) and Best Paper Awards (1970, 1992, 1995). Cleasby was also active in the American Society of Civil Engineers, receiving Rudolph Hering Medals (1968, 1970, 1983) and a Norman Medal (1980). He also received the Founders Award (1981) for sustained and outstanding contributions to environmental engineering education from the Association of Environmental Engineering & Science Professors.
"One of my special memories of Jack was that in spite of all his national and international acclaim in the environmental water quality realm, at one point, the CCEE department was seeking someone to teach a surveying class for landscape architecture students. I know he told me he actually enjoyed teaching the class, but his willingness to assist the department in whatever way was needed was always treasured," said Ed Kannel, CCEE emeritus professor.
Funeral arrangements are under the direction of the Adams Funeral Home and online condolences may be left for Jack's family at www.adamssoderstrum.com. Iowa Friends may call from 5 p.m. until 7 p.m. on April 9 at the Adams Funeral Home. In lieu of flowers, memorials can be made to Youth & Shelter Services in Ames or the First Baptist Church of Ames. A private family memorial service will be held at 11 a.m. on April 9 at First Baptist Church in Ames. The service will be livestreamed, and a link will be available on the Tribute Wall of Jack's obituary on the Adams Funeral Home website.  Burial will be held in the Ames Municipal Cemetery.
Read Jack Cleasby's obituary here.
Cleasby was interviewed last fall as part of the CCEE sesquicentennial. You can view the interview here: https://www.youtube.com/watch?v=zYYoYI0iDTE.