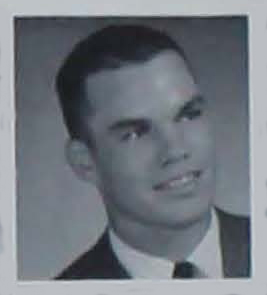 In 1954, 18-year old Robert "Bob" Bird had a difficult decision to make: play football at Iowa State College (now called Iowa State University), or play for the Cyclones' cross-state rival – the University of Iowa Hawkeyes. Ultimately, he ended up in Ames, and he considers it one of the best decisions he has ever made.
Bird was born in Rock Rapids in far northwest Iowa and his family eventually settled in Waterloo. He attended Waterloo East High School where he played football and baseball, and was a member of the Trojans' 1954 spring baseball state championship team. (Iowa high schools played a spring baseball tournament between 1928 and 1972). East finished that season with a 17-1 record, and in 2019 the team was inducted into the school's Athletics Hall of Fame.
Bird's baseball coach, Bill Waters, was not only a strong mentor on the diamond, but also in the classroom. Waters, who taught math classes at Waterloo East, encouraged Bird to consider majoring in engineering when he got to college.
"I liked the idea of general engineering [now called industrial engineering] because at the time it included basic engineering classes plus a year each of electrical, mechanical and chemical as well as some business courses," Bird said.
By his senior year of high school, Bird had offers to play football at both Iowa and Iowa State. Neither school was particularly strong at football during this era – Iowa posted a 17-24-4 record between 1950 and 1954, while Iowa State went 15-29-2 during that same time – so Bird based his decision on where he thought he'd receive a better education. After having lunch with Ike Hayes, an All-American guard (according to the News Enterprise Association) for the Cyclones and the older brother of longtime Ohio State Buckeyes coach Woody Hayes, Bird made his decision.
"He convinced me I would get a better engineering education at Iowa State," said Bird. "Ike reminded me that football is temporary but your education will last the rest of your life."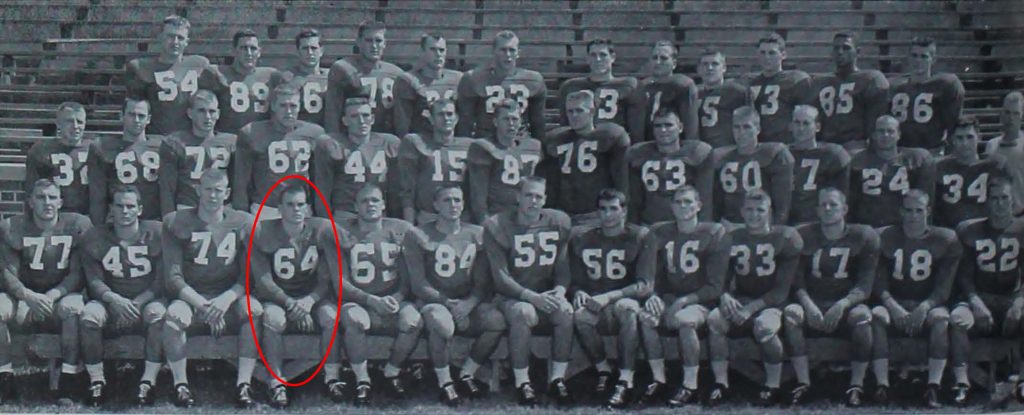 Bird arrived on the Iowa State campus in the fall of 1954 and immediately immersed himself in schoolwork, football, fraternity life and more. He said he remembers taking a course taught by longtime general/industrial engineering department chair Joseph Walkup, which focused on engineering problem solving skills that he would go on to use throughout his career. (In 1956, Iowa State's Department of General Engineering was renamed the Department of Industrial Engineering.) Bird's strong work ethic helped him to stand out amongst his peers.
"One Monday I had several facial cuts from the Saturday football game, but I had my assignments done where others didn't and he [Walkup] made quite a point of it," said Bird, who played both guard and linebacker.
Through his time on the gridiron, he learned how to be an ethical competitor, the importance of properly executing his assignments and the need to work as a team to achieve a common goal. He said these skills also came in handy throughout his career.
Off the field, Bird was a member of Sigma Alpha Epsilon fraternity. He lived in the fraternity's elegant brick and stone house on Lynn Street and "developed an ability to concentrate on study regardless of what distractions there were." Bird was also a member of Knights of St. Patrick as well as Scabbard and Blade, a national military honorary on campus. He went on to serve in the U.S. Army working his way up to the rank of captain.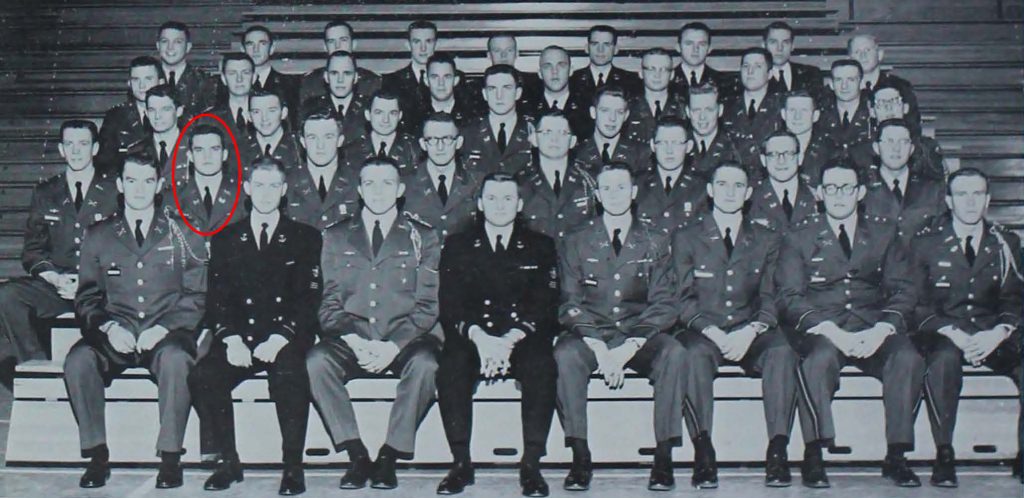 Bird completed his B.S. in industrial engineering in 1958 and was hired by Westhinghouse Electric. He started out selling electric power equipment in Detroit, and eventually went on to earn his M.B.A. with a focus on marketing from the University of Detroit. However, he never forgot the skills that he learned in Iowa State's industrial engineering curriculum.
"My IE education was just right for creating relationships needed in selling technology products," Bird said, adding that he also learned a lot on the job.
In 1972, Bird started his own company – Bob Bird Sales – and worked as sales agent, selling technology equipment in the Detroit area. Bird also published various print products, largely focused on happiness and positivity. However, as work picked up with Bob Bird Sales, he put his publishing efforts on hold. Today, at age 84, he still operates his company and now has the time to return to some of his publishing efforts.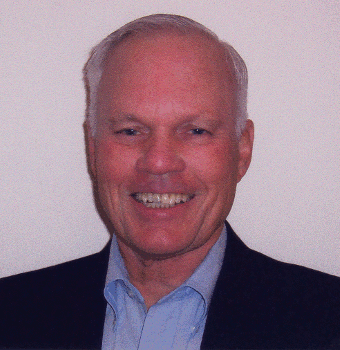 "Now, I hope to be involved in developing a subscription website which will include short content that when understood and acted on can help large numbers of subscribers increase their happiness," he said.
In his free time, Bird enjoys fly-fishing and has a deep fondness for music, a passion he shares with others in his family. He and his wife Sherry have been married for 59 years, and together they have two children and five grandchildren. In 2019, Bob and Sherry relocated to Sarasota, Florida. He said he considers himself "a very lucky guy" and never forgets about his Iowa roots.
"My fondest memories are that the fifties were a great time to learn, work hard and have fun. I loved growing up in Iowa and my years at Iowa State," he said.